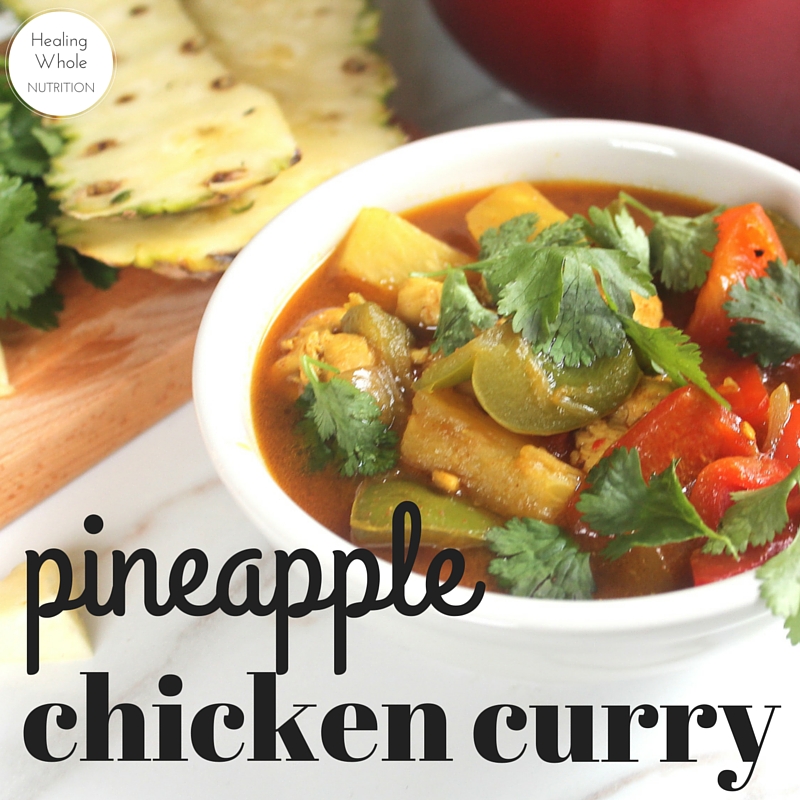 A new curry recipe! Making curry is one of my favorite things. You can rough chop your veggies, the list of ingredients is small, it's healthy and EASY.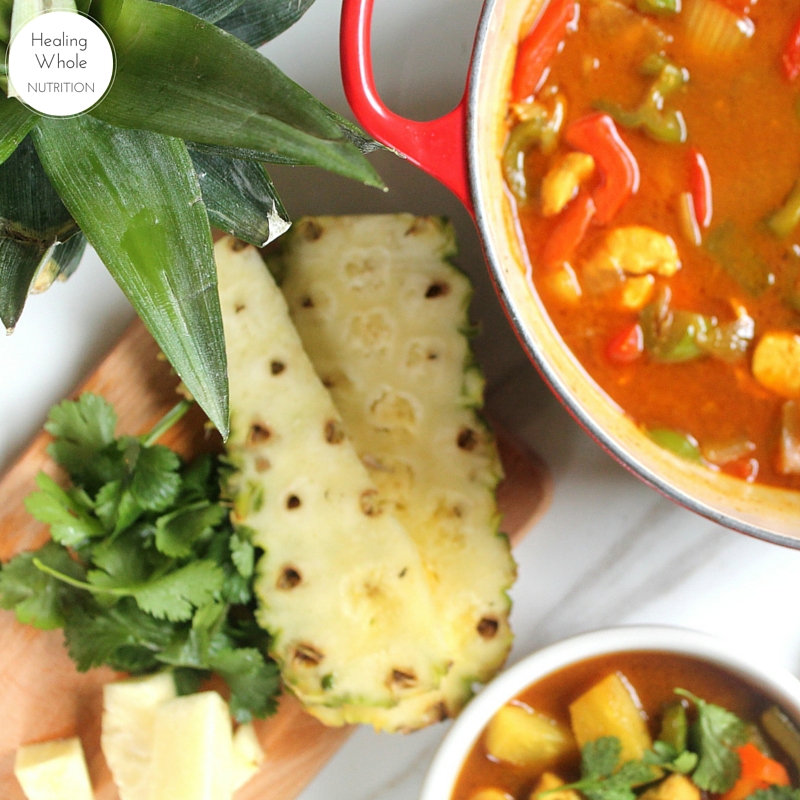 I had never tried pineapple chicken curry before making this, but I was inspired when one of our friends kept talking about this amazing dish he ordered at a restaurant. He has been working hard trying to re-create the recipe, so I decided I would give it a try. He hasn't tried mine, but I'm pretty sure this tastes like restaurant quality;) This curry has SO much flavor and is the perfect warm winter dish.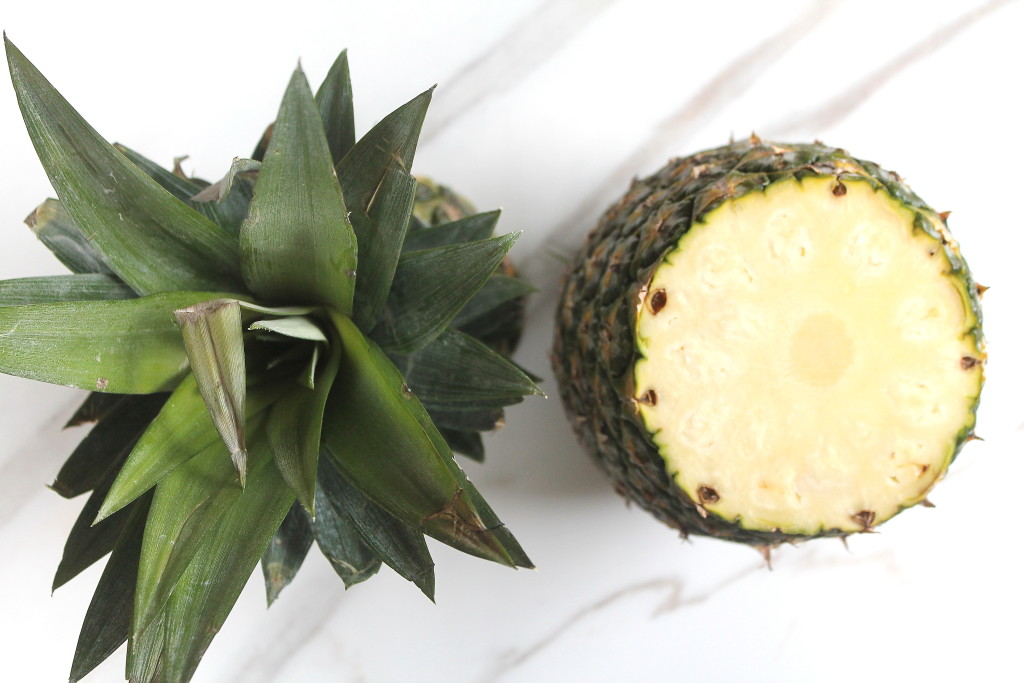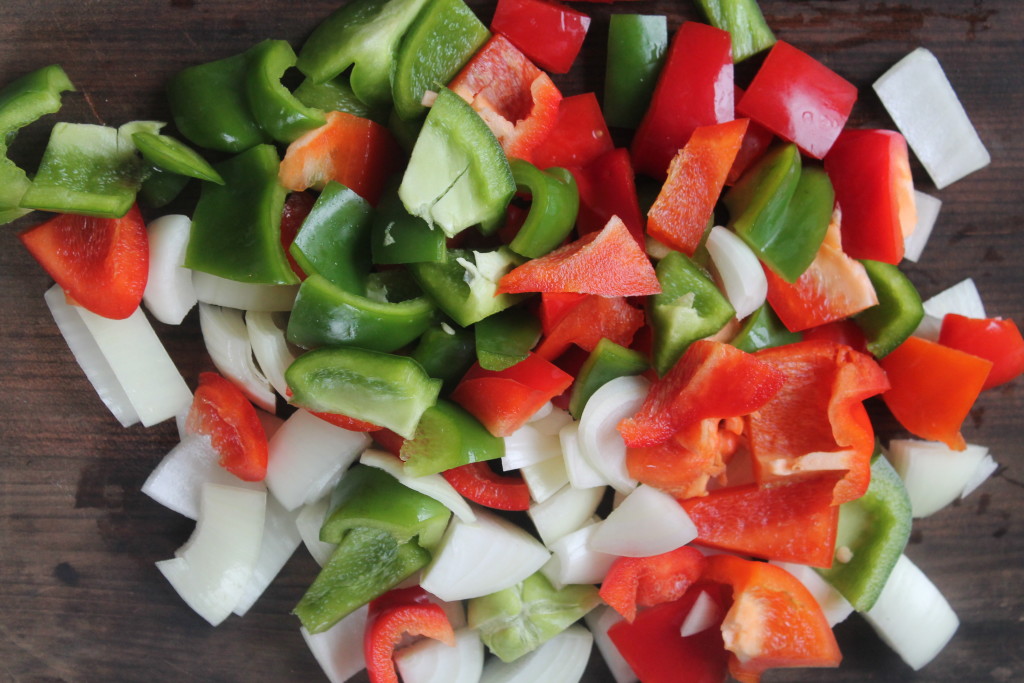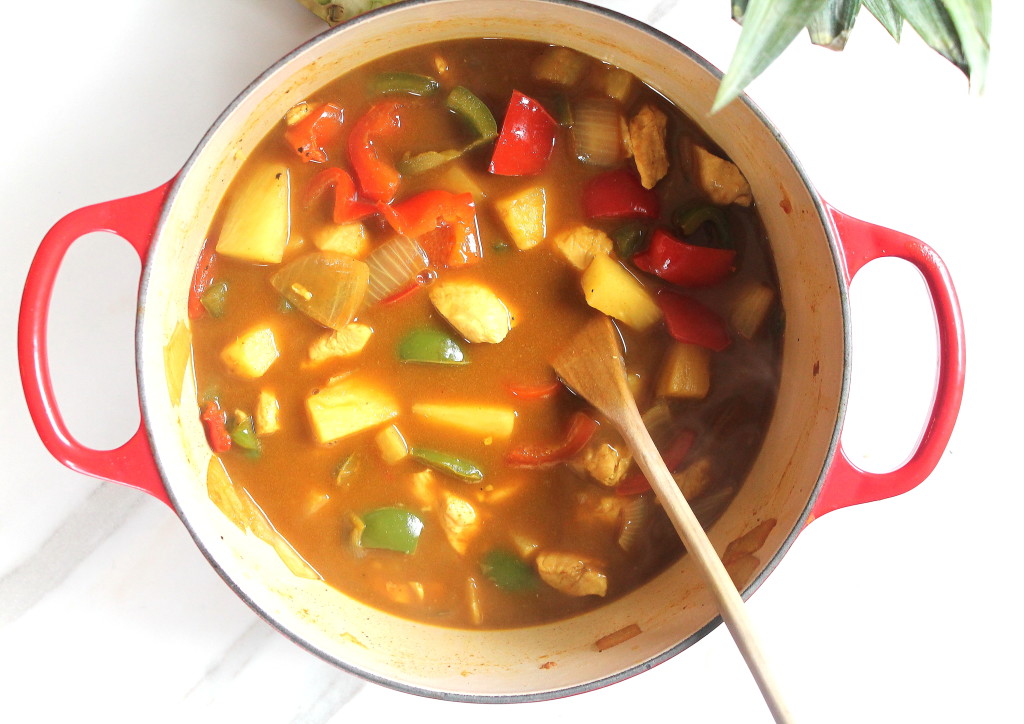 The ingredient list is small and you'll have curry in just about an hour, making this a great option for busy week nights. You and your family will love this recipe!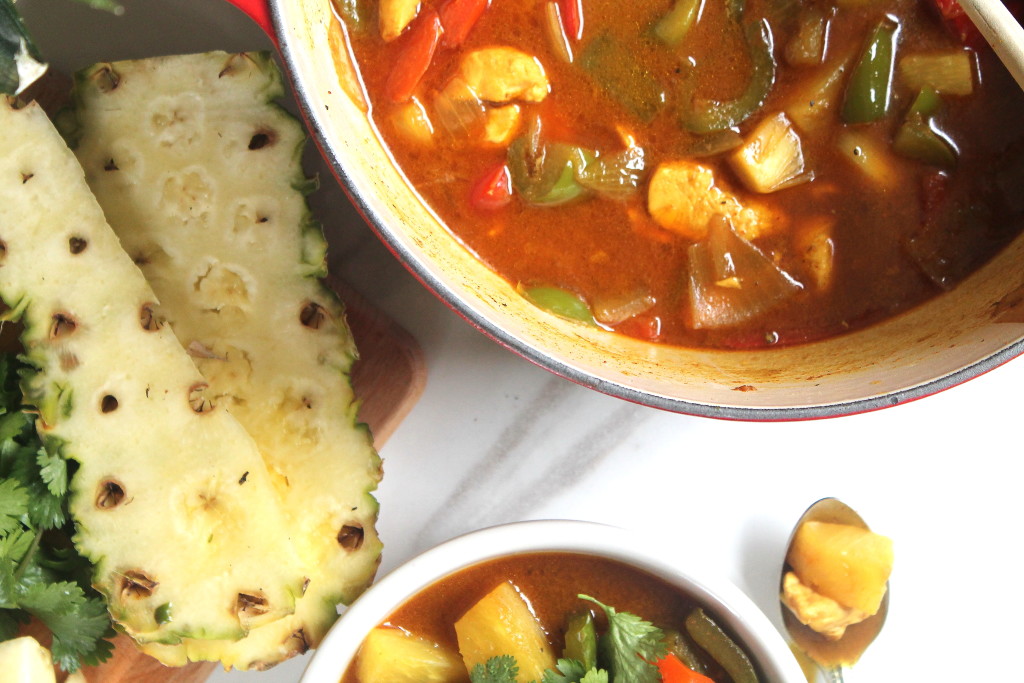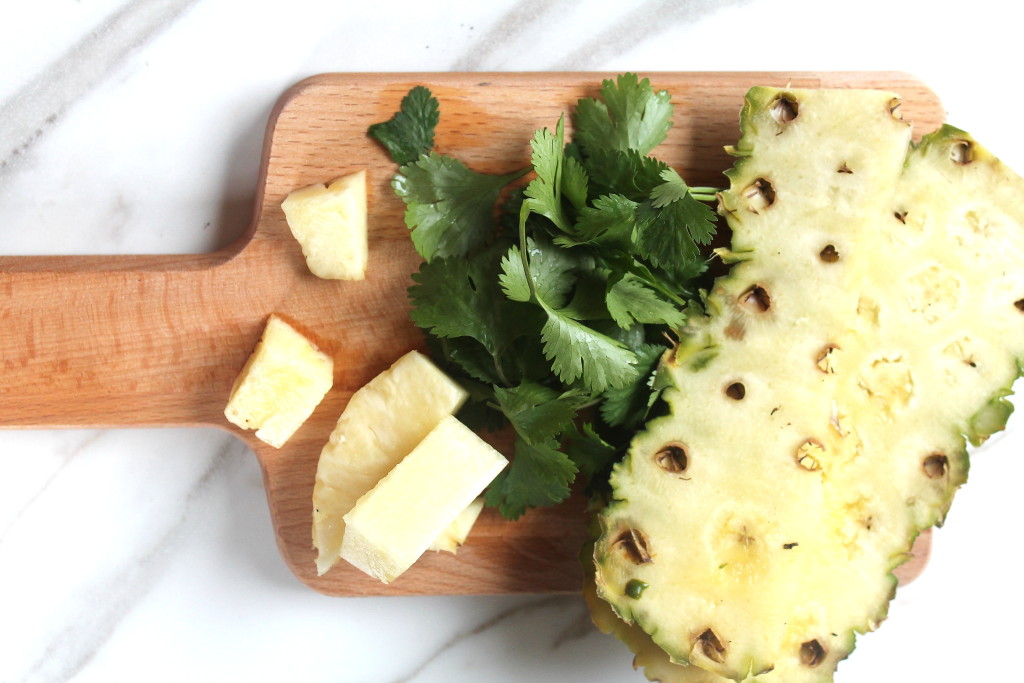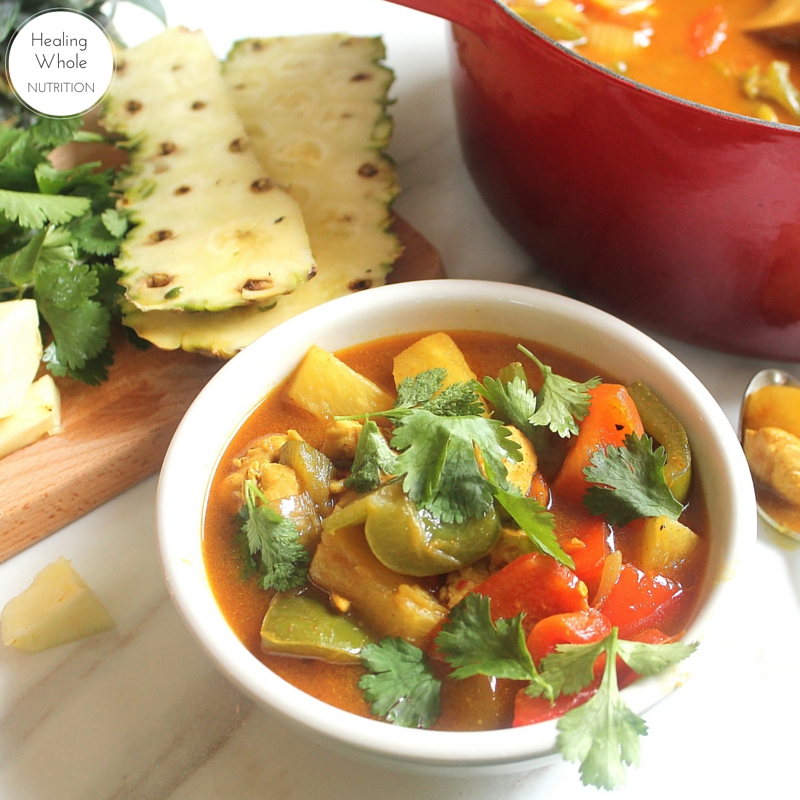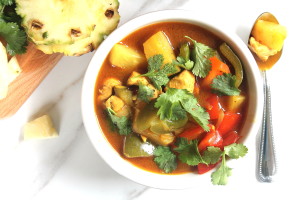 Pineapple Chicken Curry
2015-12-17 08:35:27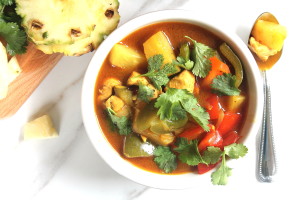 Serves 4
My new favorite curry! Dairy and gluten free, sweet, spicy, and oh so satisfying.
Ingredients
2 chicken breasts - cut into cubes
1 onion - roughly chopped (about 1/2 inch pieces)
1 green bell pepper - roughly chopped
1 red bell pepper - roughly chopped
2 cups fresh pineapple - (about 1/2 inch pieces)
1 14 oz can full fat coconut milk
1 cup veggie or chicken broth
1 tbsp + 1 tsp yellow curry powder
1/4 tsp cayenne pepper
3 tsp salt
1/2 tsp black pepper
1 tbsp coconut oil
Cilantro for garnish
Instructions
Preheat a large dutch oven or soup pot on medium-high heat
Add the coconut oil and allow to melt
Add the chicken, 1 tsp salt and pepper, and cook until cooked through, then remove and set aside
In the same pot, add the onions and peppers and 1 tsp salt and cook for about 5 minutes
Add the garlic and cook for about 1 minute - or until fragrant
Add the coconut milk, broth, pineapple, remaining tsp of salt, curry and cayenne, and bring to a boil
As soon as it comes to a boil, turn it down to medium heat and let simmer until ready to serve!
healing whole nutrition http://www.healingwholenutrition.com/