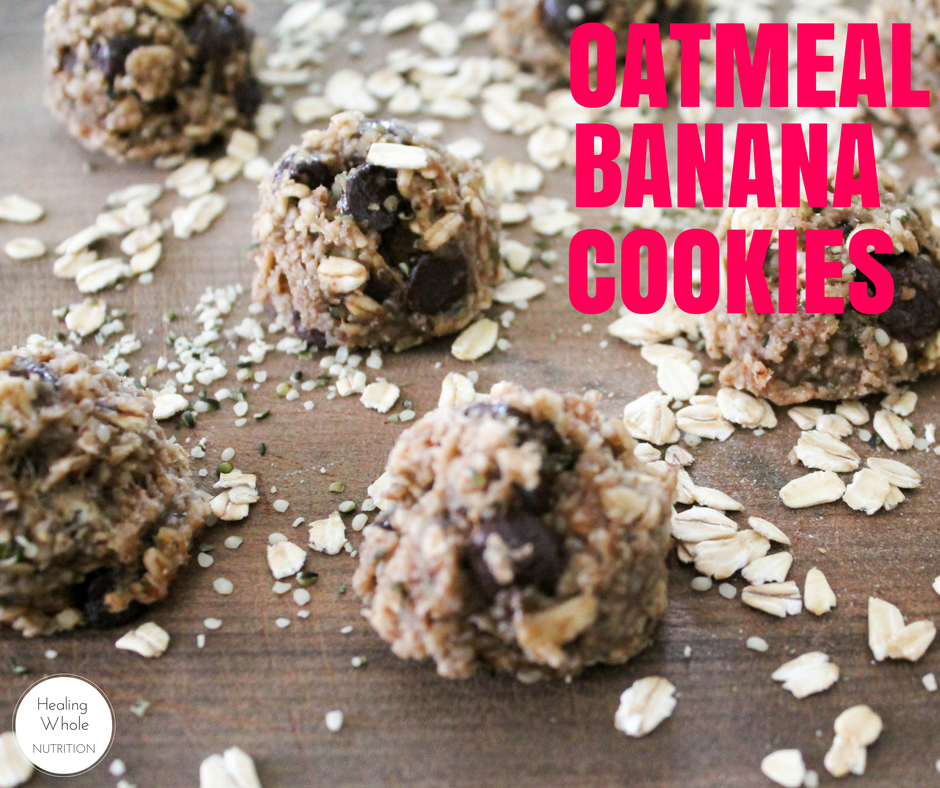 Yummmy! These are my new favorite cookies I think. Lately I've been making healthier cookies to stash in the freezer to easily grab when the babies are born, and these are some of the easiest and tastiest I've made. The base is just mashed banana and GF oats, so they're super easy to throw together and everything can be stirred in one bowl.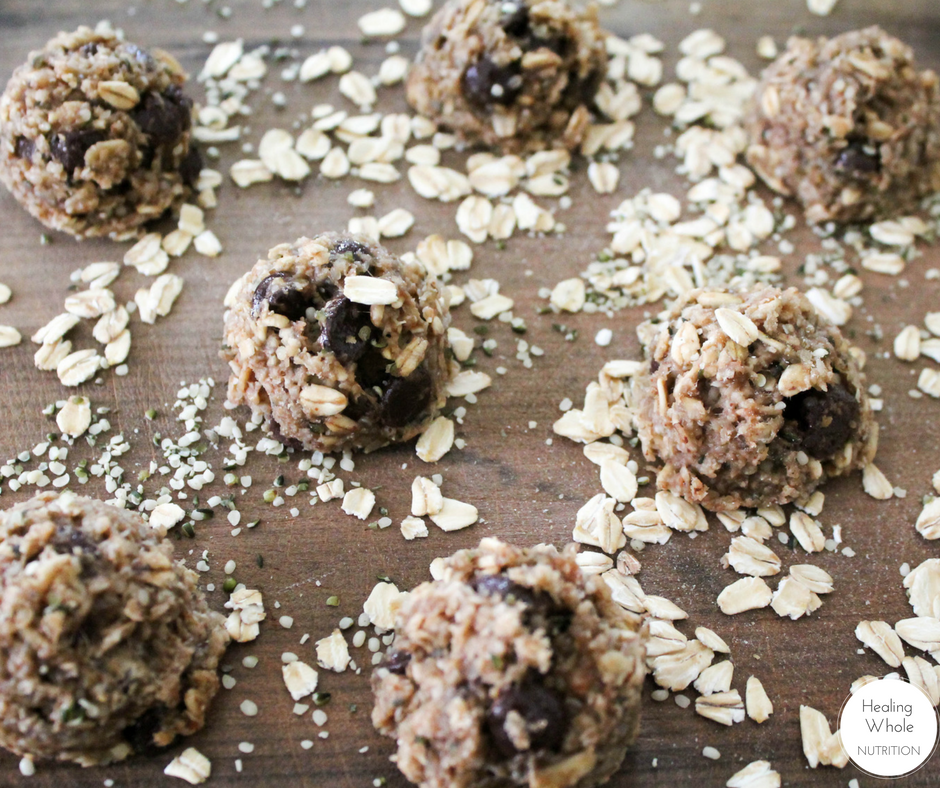 I decided to add some healthy fats and protein into my cookie just to add more substance, so I added hemp hearts (15 grams protein in just 3 Tbsp!), almond butter, cinnamon and chocolate chips. The combo is delish, but you can really add anything you want or have on hand. The options are endless with these!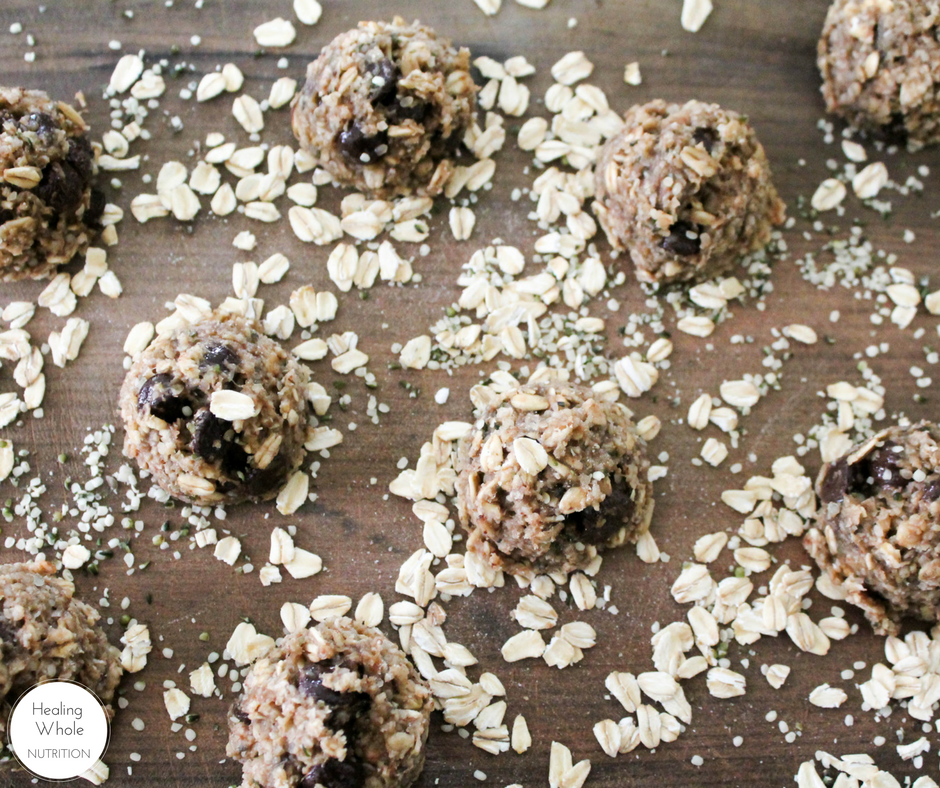 These cookies are also perfect if you have kids that don't want to eat breakfast or if your mornings are super rushed. Just hand a baggy with 2-3 cookies and you can feel good about sending kiddo off with a nutritious and yummy snack in hand. They also freeze really well, just be sure to microwave (10 seconds is plenty) or let them sit out at room temperature for about 15 minutes in order to get to a good consistency. The banana makes them super hard right out of the freezer.
Enjoy!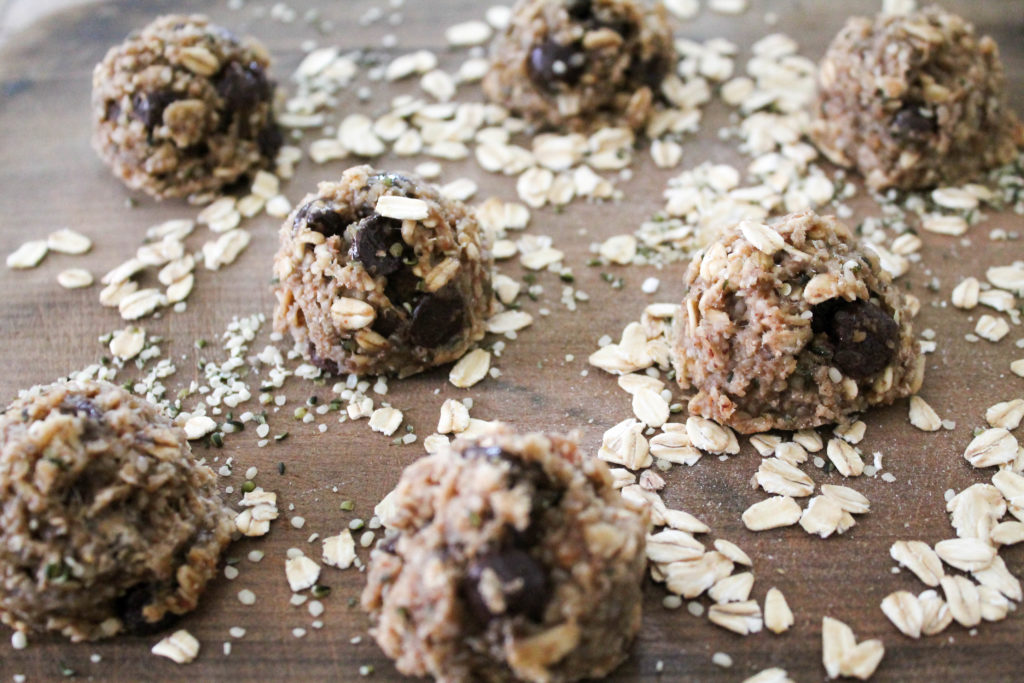 Banana Oat Cookies
2016-10-12 13:03:39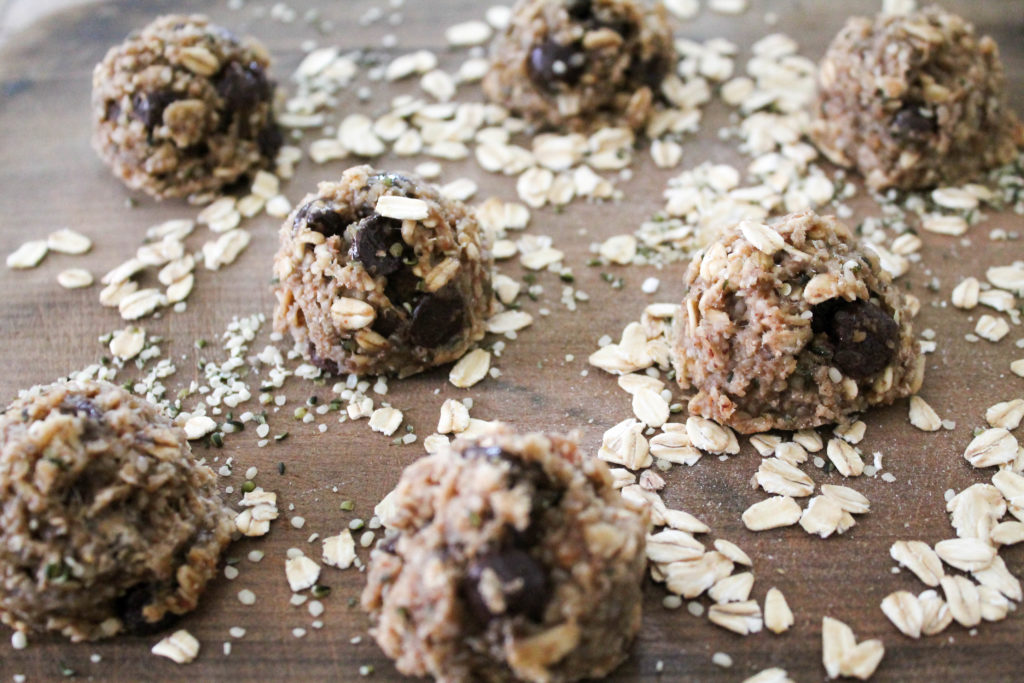 The easiest, healthy cookie made with GF oats, ripe bananas and delicious add-ins of your choice!
Ingredients
2 ripe bananas - mashed
2 cups GF oats
1/2 cup chocolate chips
1/2 cup hemp hearts
1/4 cup almond butter
1/4 tsp salt
1 tsp vanilla
1/2 tsp cinnamon
Instructions
Preheat oven to 350 F.
Prepare a baking sheet with parchment paper, a silpat mat, or grease with coconut oil or butter
Combine the mashed bananas and the almond butter together in a large bowl
Add the remaining ingredients and stir to combine
Using a small cookie scoop or a teaspoon, scoop cookies onto the baking sheet
Bake for 10 minutes, or until the cookies are firm
Enjoy!
healing whole nutrition http://www.healingwholenutrition.com/