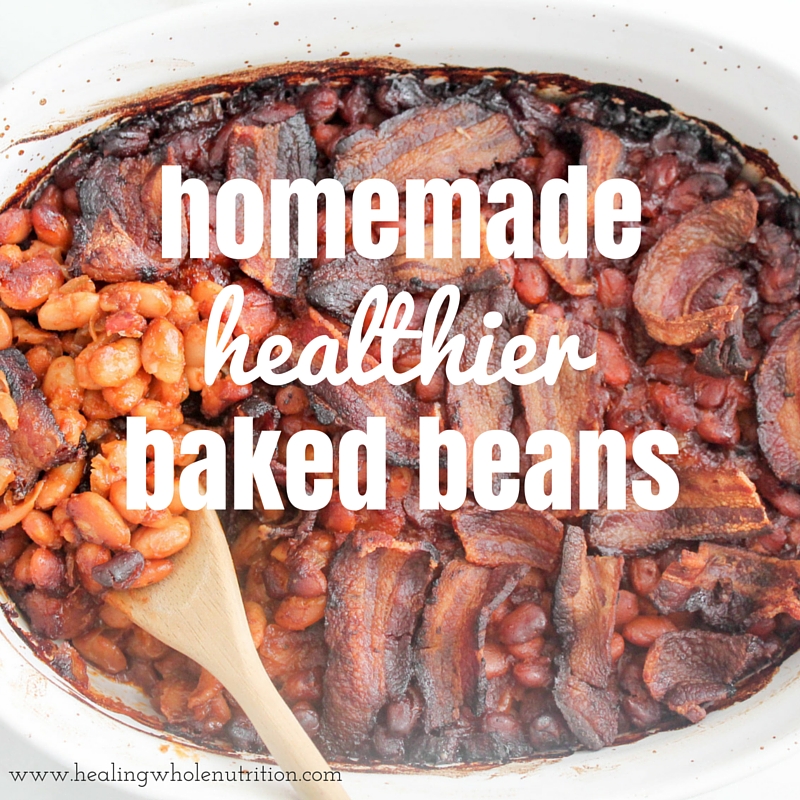 Nothing screams summer like baked beans do. I also happen to be pregnant in the middle of summer and have been craving baked beans, so I've been eating my fair share. The only problem is, I searched high and low at our HEB and at Whole Foods, and the ingredients in the canned version are so bad. Almost all varieties use high fructose corn syrup, and if they don't, the sugar they do use is in such high quantities that it's like eating dessert. But, I'll admit, I got a few cans of said Bush's Grillin' Beans when I couldn't stomach cooking, and ate them to my heart's content;) Desperate times.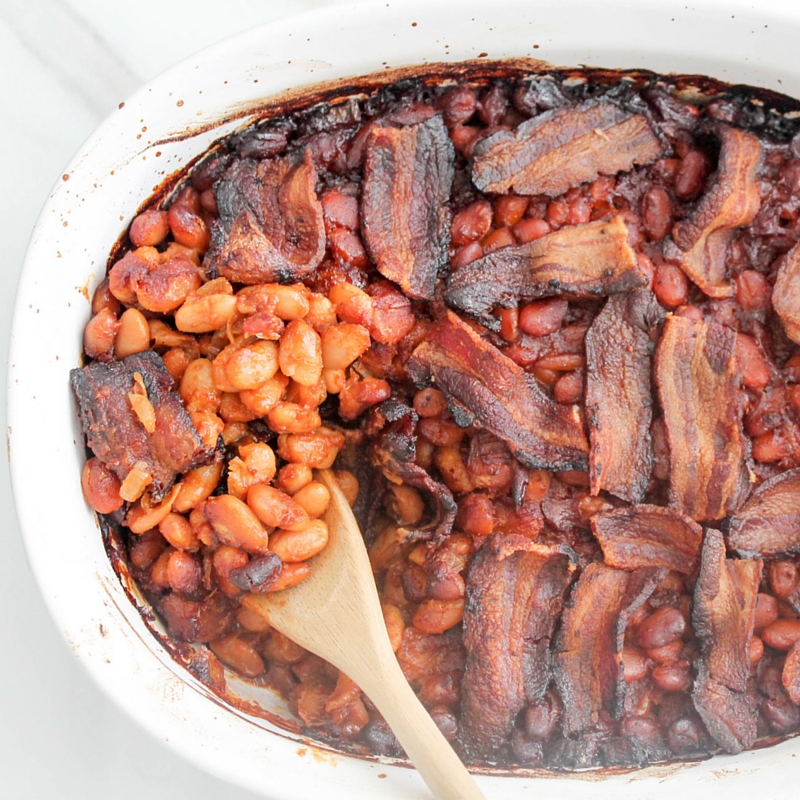 Now that I am able to experiment some more in the kitchen and my appetite is back, I decided to try my hand at a homemade version. I really should call these semi-homemade because I used a pre-made BBQ sauce, but feel free to use my homemade version instead.
These may not be the most photogenic beans, but they're so tasty! Especially with the bacon on top. So good. Enjoy this summer delicacy and take them to your next BBQ for a healthier, lower sugar option!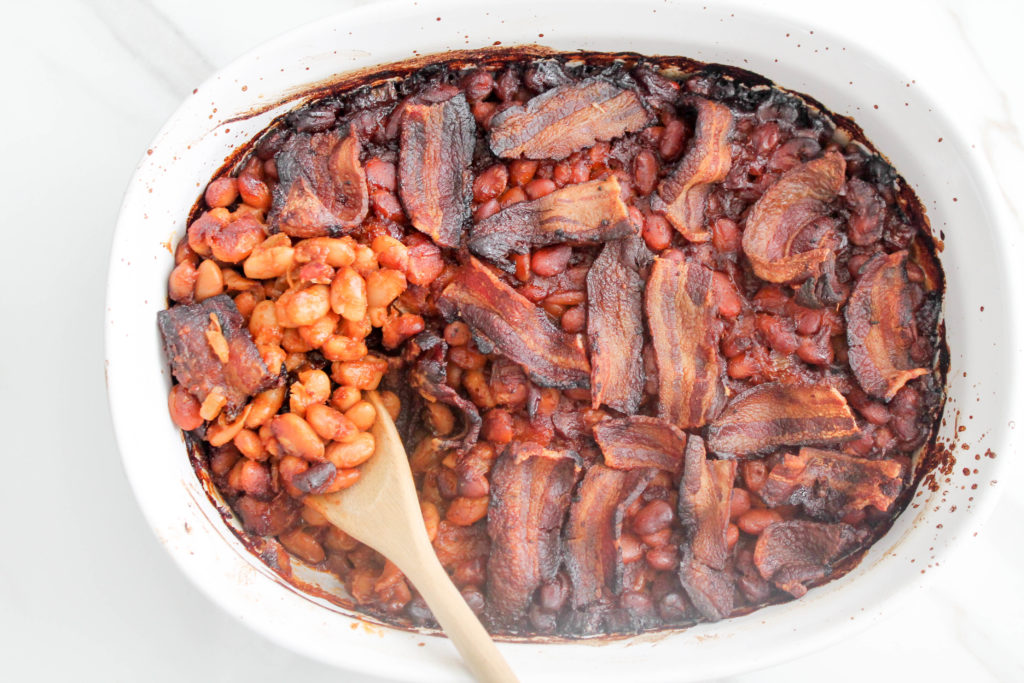 Homemade Healthier Baked Beans
2016-07-14 08:01:24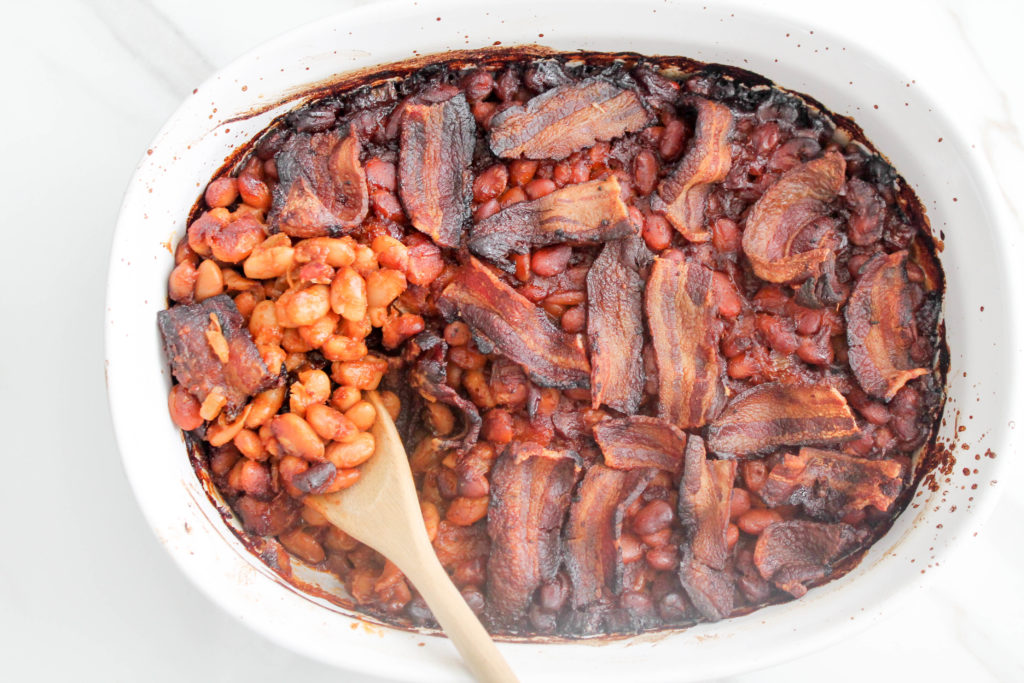 Serves 4
This easy recipe makes eating homemade baked beans a cinch! It also cuts way back on the sugar you're used to in the canned version.
Ingredients
4, 15oz cans white beans (I used great northern beans)
1 onion - diced
6 slices bacon
1 cup of your favorite BBQ sauce - find one without high fructose corn syrup
2 Tbsp coconut sugar
3 Tbsp apple cider vinegar
1 Tbsp dijon mustard
Instructions
Preheat oven to 325F.
Preheat a large skillet on medium heat
Add the bacon and cook until half-way done, then remove and set aside
Combine the sauce ingredients (BBQ sauce, sugar, vinegar and dijon) and set aside
Add the diced onion to the bacon fat and cook until translucent - about 5 minutes
Add the beans and sauce to the onions and stir to combine
Pour the beans into a large casserole dish then chop the bacon into 1/2 inch pieces and add them on top of the beans
Bake for 2 1/2 hours
Notes
If you like your bakes beans with a bit more sauce, add 1/2-3/4 cups more BBQ when making your sauce.
healing whole nutrition http://www.healingwholenutrition.com/