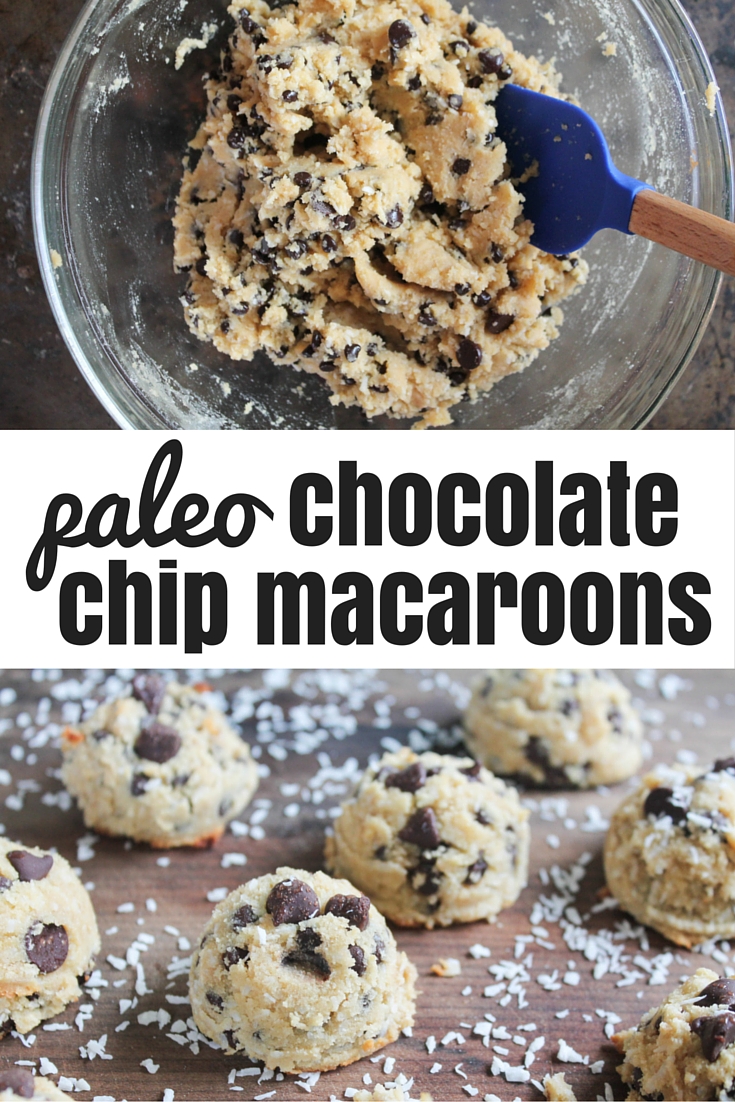 Happy Wednesday ya'll. How is everyone's week? Mine has been busy working on the blog so you guys have healthy recipes while I finally devote some time to my nutrition thesis. I just decided my topic this week, so now I can dive back into my college years and try to remember how to write a 200 page research paper;)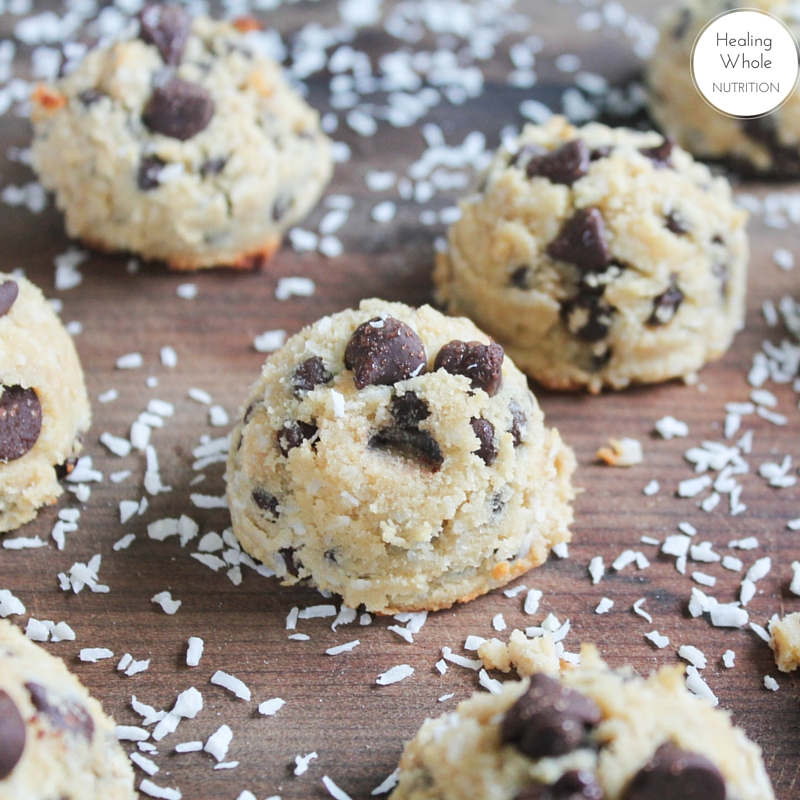 I'm so excited about these delicious macaroons. They are easily my new favorite dessert (I've made them 3 times in 2 weeks) and they were invented on accident while trying to make a new paleo chocolate chip cookie. Such a wonderful mistake! Head on over to Heather Resler's blog, Cook It Up Paleo for the recipe. I had the honor of guest posting for her today, and you will love looking through her fun, healthy and impressive blog!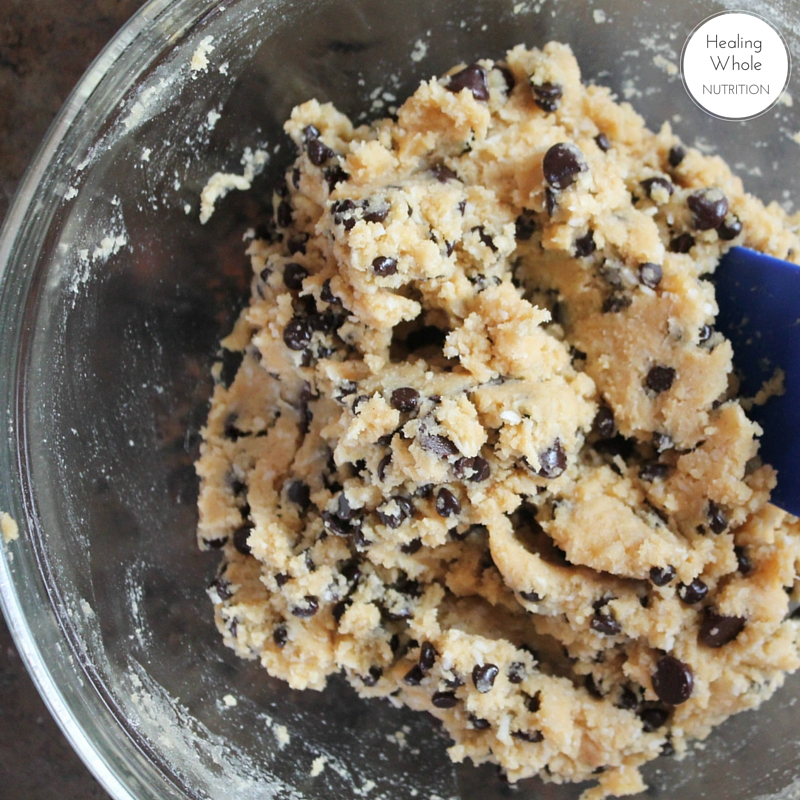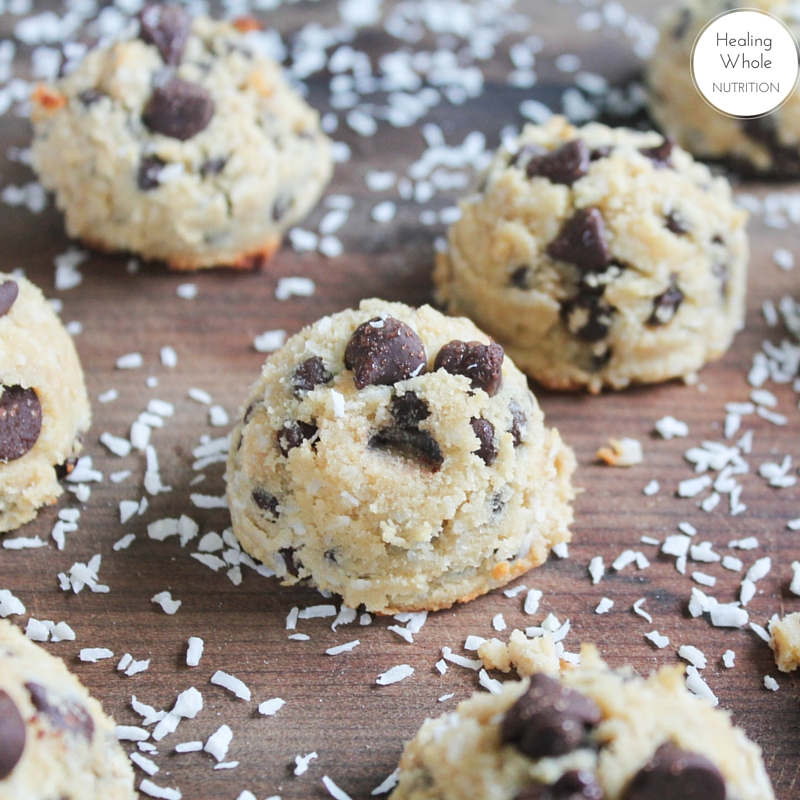 Paleo Coconut Chocolate Chip Macaroons
2016-03-03 06:48:10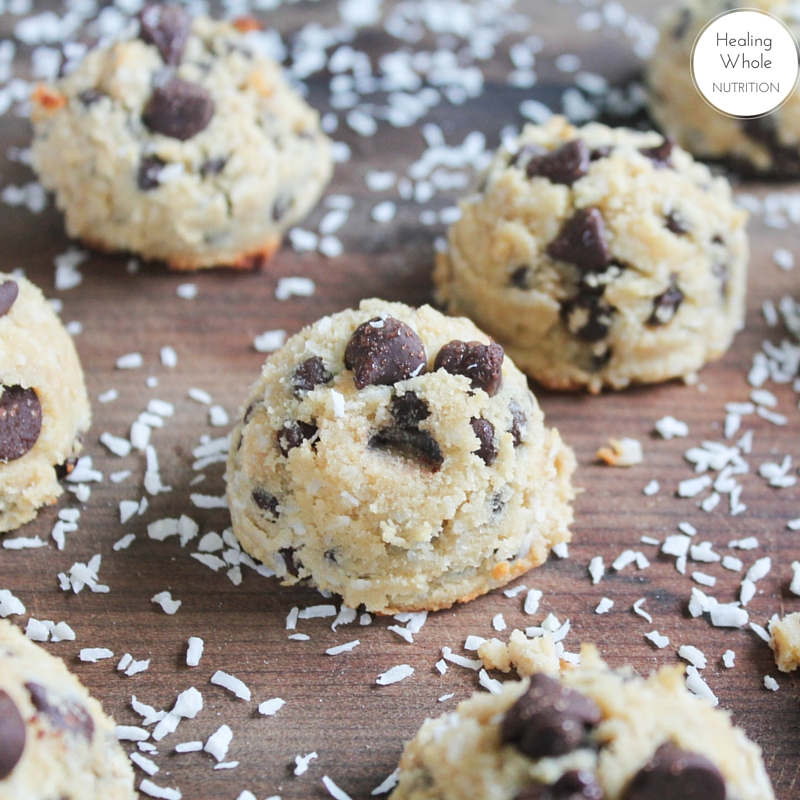 This healthy paleo macaroon is my new favorite dessert and with low sugar and zero grains, I don't feel guilty eating them.
Ingredients
½ cup coconut oil – melted
3 Tbsp raw honey
4 eggs
1 tsp vanilla
1/8 tsp salt, for cookies
¾ cup coconut flour
¼ tsp ground cinnamon
¾ cup unsweetened finely shredded coconut
1 cup chocolate chips of choice – I used Enjoy Life Minis – plus 2 Tbsp to add to the top of the macaroons before baking
1 tsp sea salt, for topping
Instructions
Preheat oven to 350F.
Line a cookie sheet with parchment paper
In a large bowl, add the coconut oil and place in the microwave to melt
Add the honey, eggs and vanilla and whisk to combine
Add the coconut flour, shredded coconut, salt and cinnamon and stir to combine
Stir in the chocolate chips
Using a cookie scoop – mine holds 1 ½ Tbsp – scoop the dough onto the cookie sheet, leaving 1" in between each scoop
Press 2-3 extra chocolate chips on each macaroon
Bake for 8 minutes, then salt the hot macaroons with the sea salt
Let the macaroons sit on the cookie sheet for about 5 minutes, then move to a cooling rack
Notes
We love to store our macaroons in the fridge or the freezer to achieve an even chewier macaroon!
Don't overcook these, even if they don't seem done! In order to achieve the macroon-like texture, 8 minutes is the longest they should be in
healing whole nutrition http://www.healingwholenutrition.com/