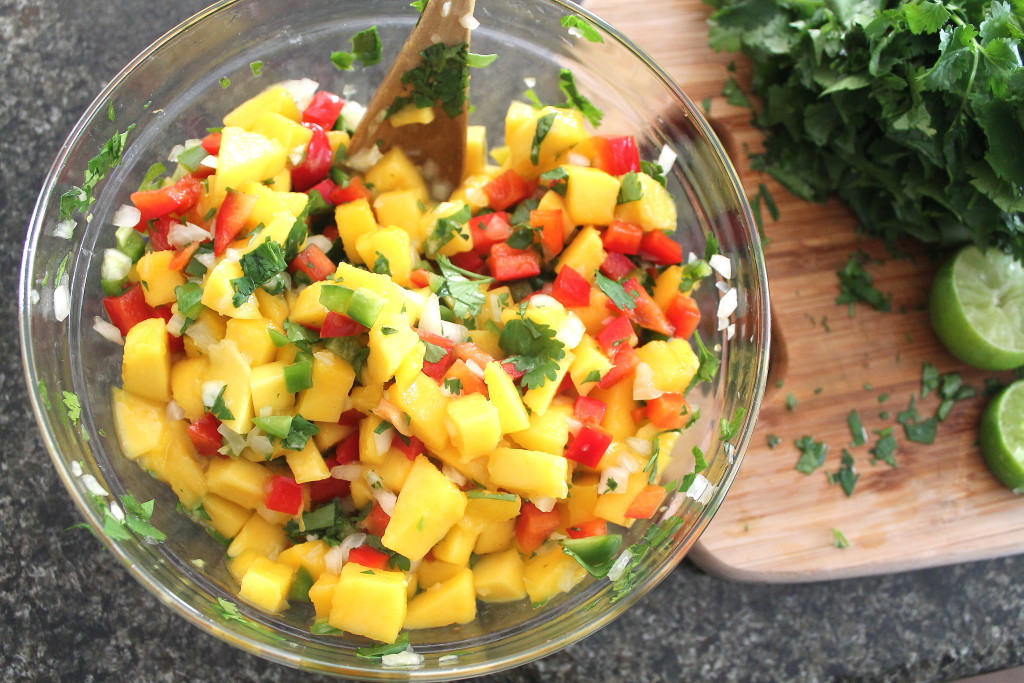 Summer weather (for some) is coming to an end, but there is still time for summer foods! Like this salsa that can basically go on anything grilled. It is so good! I had never made mango salsa before, and actually never really liked the idea of fruit salsas until this guy came along. Mitch went to get gas at Costco the other night and ended up coming home with bulk. everything. And now our small apartment is filled with bulk everything:) Including organic mangoes. I made this to go with salmon and grilled chicken but the options are endless here. I can't imagine it going well with beef (maybe!), but any type of fish or chicken would work really well. Also, if you are someone who tends to think chicken is dry and tasteless, this is the perfect salsa for you. It adds a lot of moisture and flavor.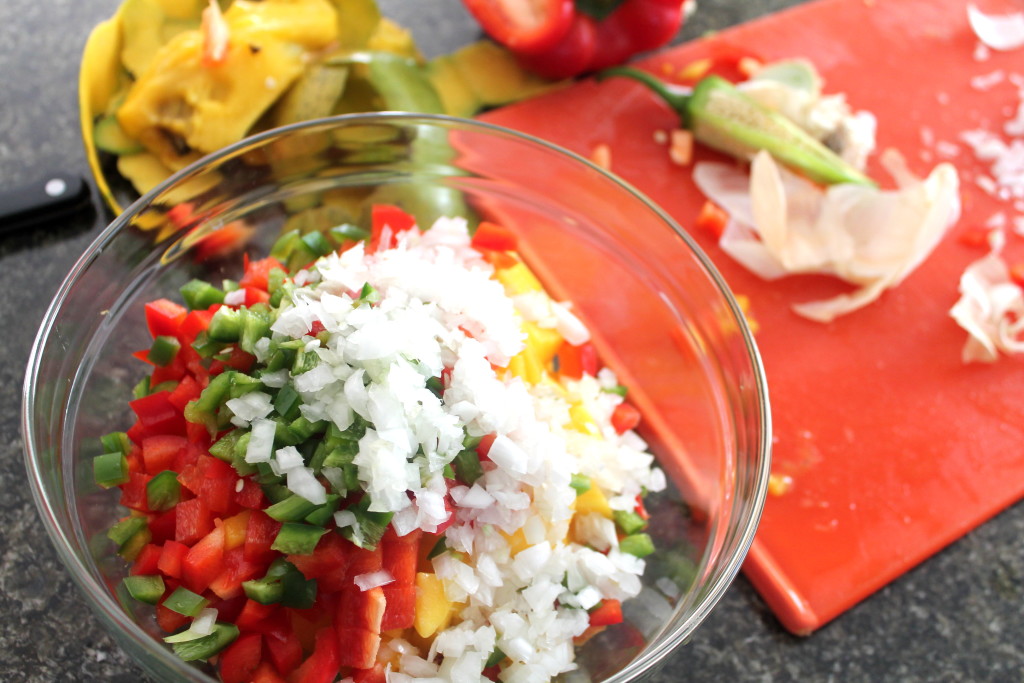 The ingredients and recipe are simple and straightforward. It's just 2 ripe mangoes, 1 small red bell pepper, 1 jalapeno pepper (no ribs or seeds unless you like it really spicy!), 1 small white or red onion, the juice of 2 limes, cilantro and salt. Nom.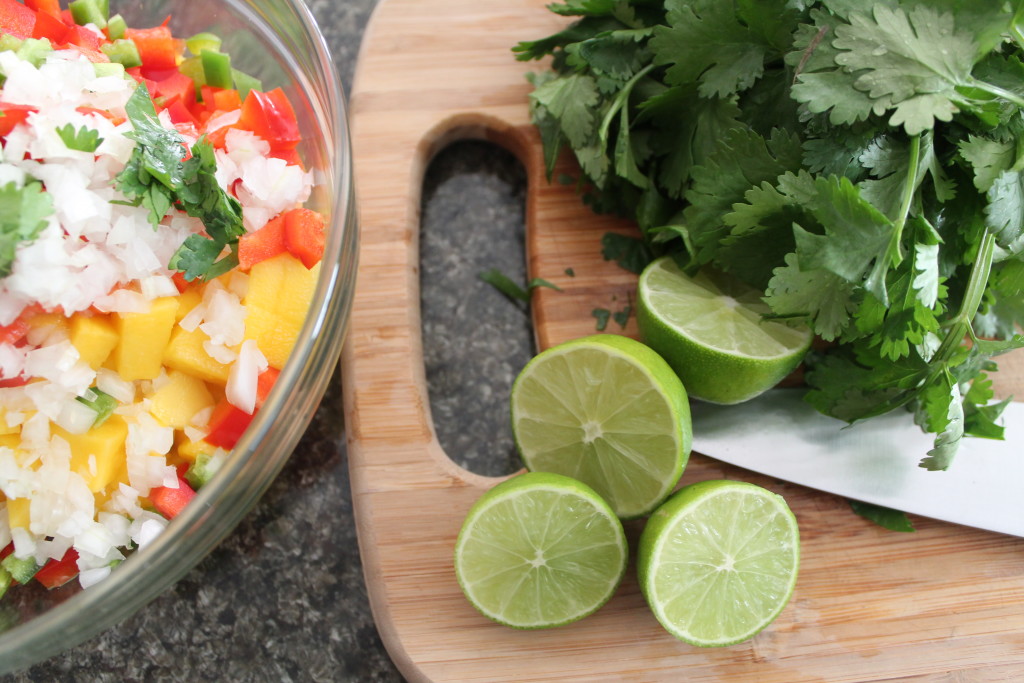 Combine all of the ingredients and your fresh, spicy & sweet, summer salsa is complete. Enjoy!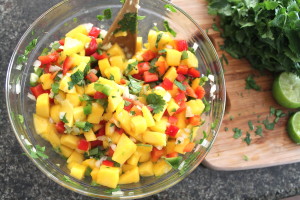 Mango Salsa
2015-08-19 08:03:12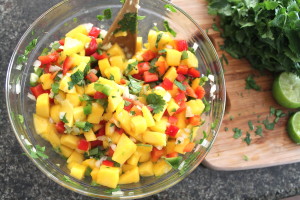 A sweet and spicy salsa perfect for all things grilled and summery.
Ingredients
2 fresh mangoes - chopped into small cubes
1 small red pepper - diced
1 jalapeno pepper - diced and ribs and seeds removed depending on how spicy you like things
1 small red or white onion - diced
1/4 c chopped cilantro
juice of 2 limes
salt to taste - I started with 1 tsp
Instructions
Chop mango, peppers, onion and cilantro and add to a large bowl
Add the lime juice and salt and stir to combine
Serve with just about anything! We used fish and chicken.
healing whole nutrition http://www.healingwholenutrition.com/