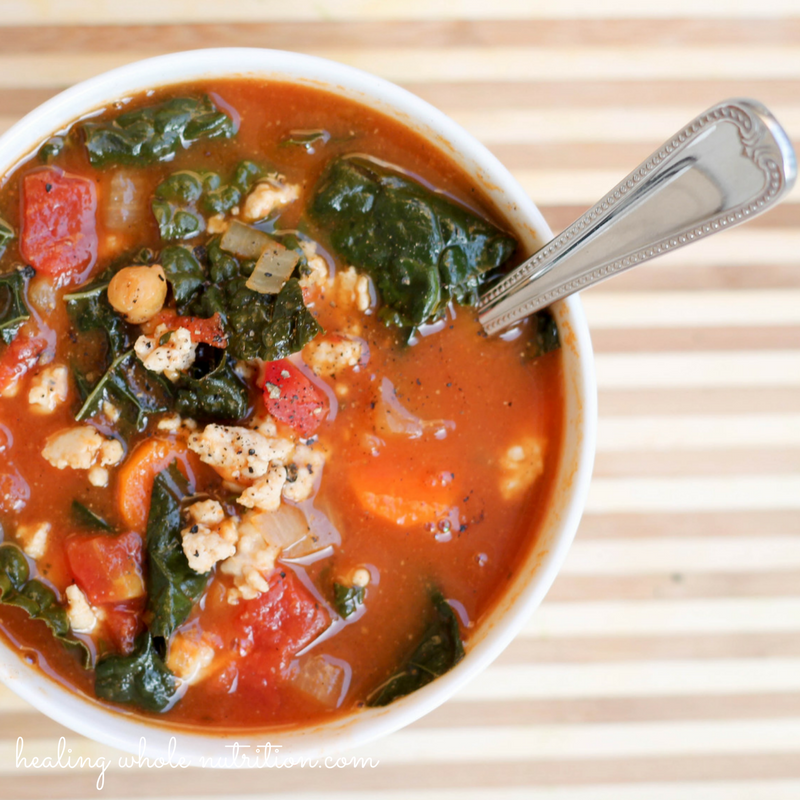 Happy Monday ya'll! Hope everyone had a good Veteran's Day weekend! We got a last minute babysitter on Friday and went to dinner (gone are the days of dinner with the boys…), ran errands and watched football Saturday, and chased around our hooligan babies whenever they weren't napping for the rest of the weekend 😉 Jack and Remy have been into everything lately! It's like over night they figured out how to get around all my "baby-proofing" and have discovered the fun that lies behind cabinets and inside every.single.drawer. Time for mom to step up her baby-proofing game! Also…how can I forget Mr. Jack's first haircut on Sunday?! What a handsome little guy. Remy already had his cut about a month ago since he has a lot more hair than this babe.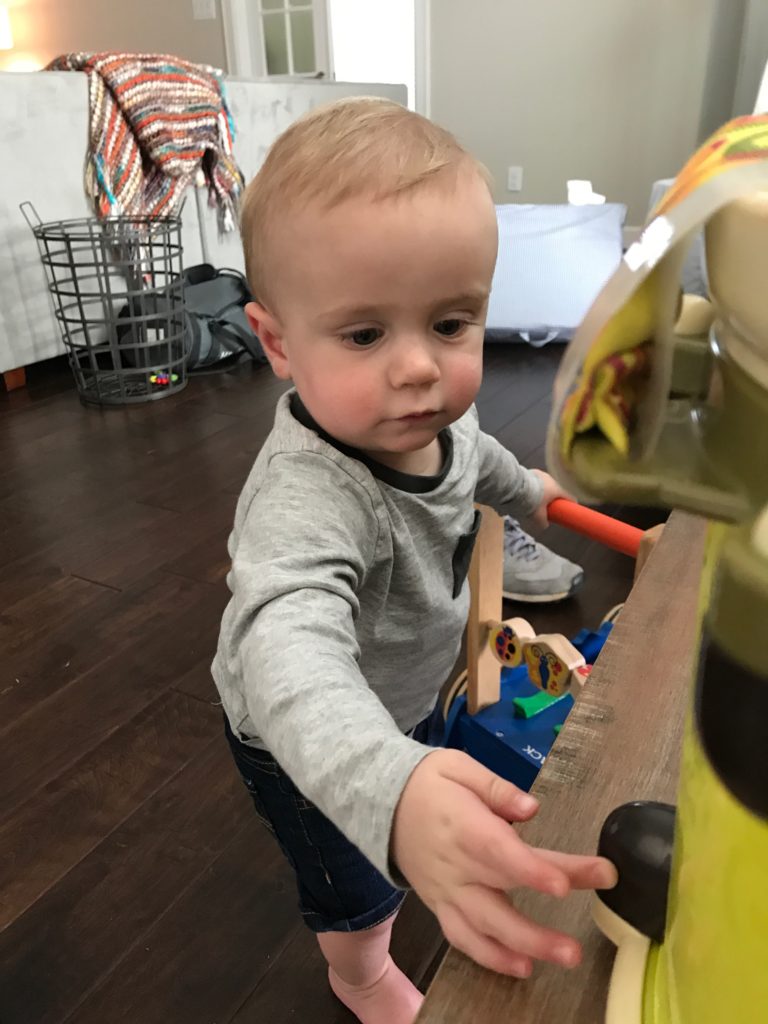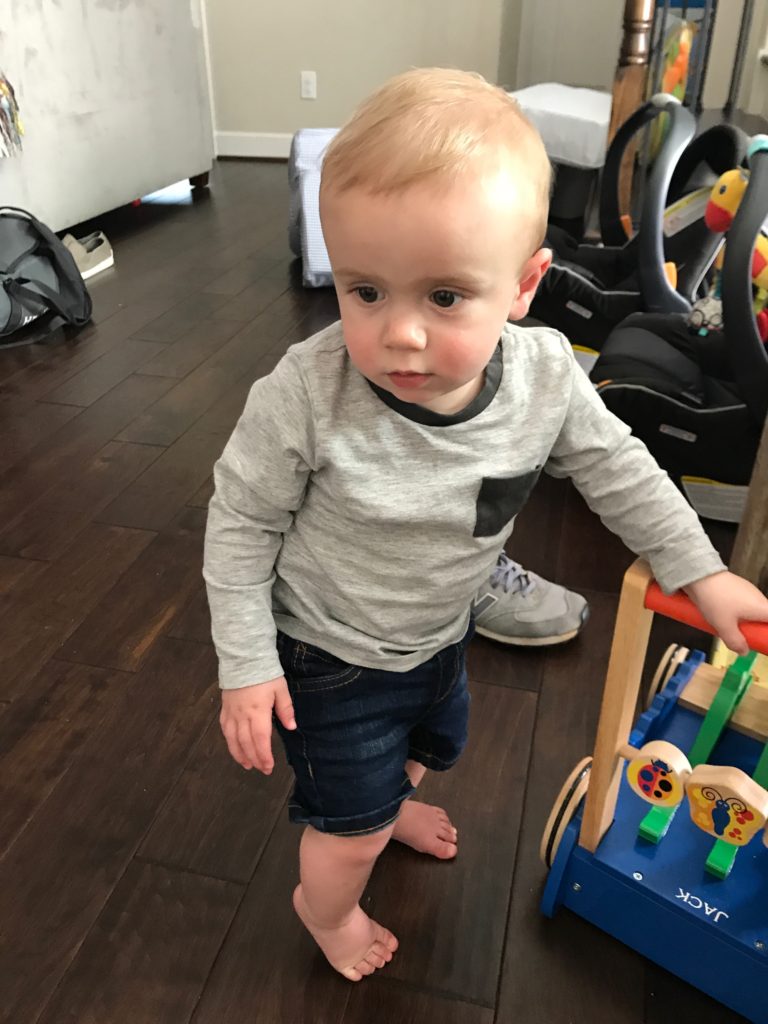 It's still not cold here, and I'm actually working outside in a tank top, but this Kale Turkey soup hit the spot on our 80 degree Saturday. I was inspired by a kale soup I used to make when I wasn't eating very much meat a few years ago, but jazzed it up a bit by adding turkey and a few more spices. The broth is one of those you don't want to stop sipping – so much flavor – and has a little chili powder kick that's perfect for everyone else's colder fall temps 😉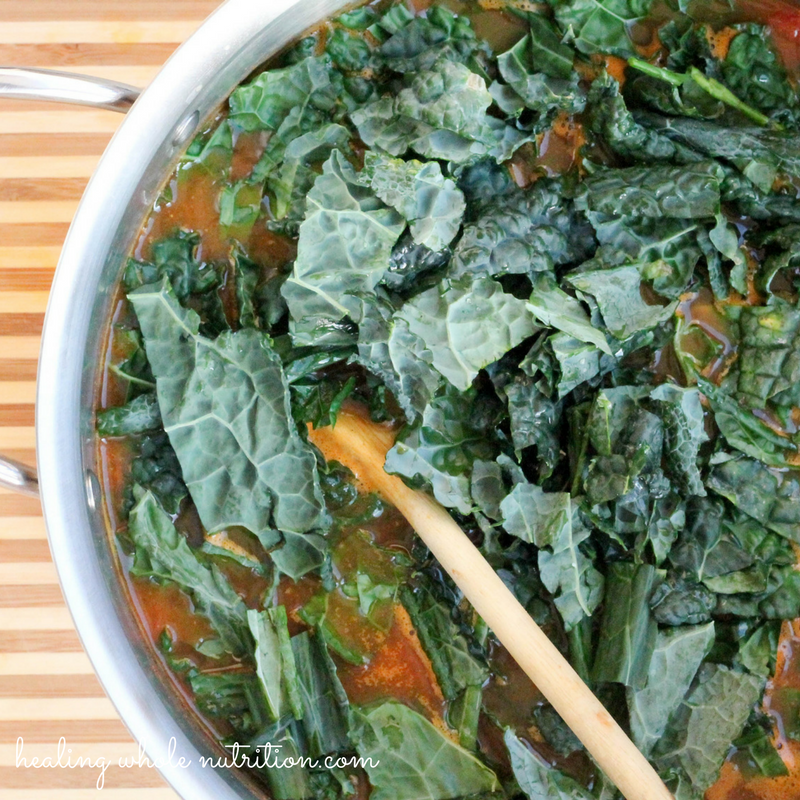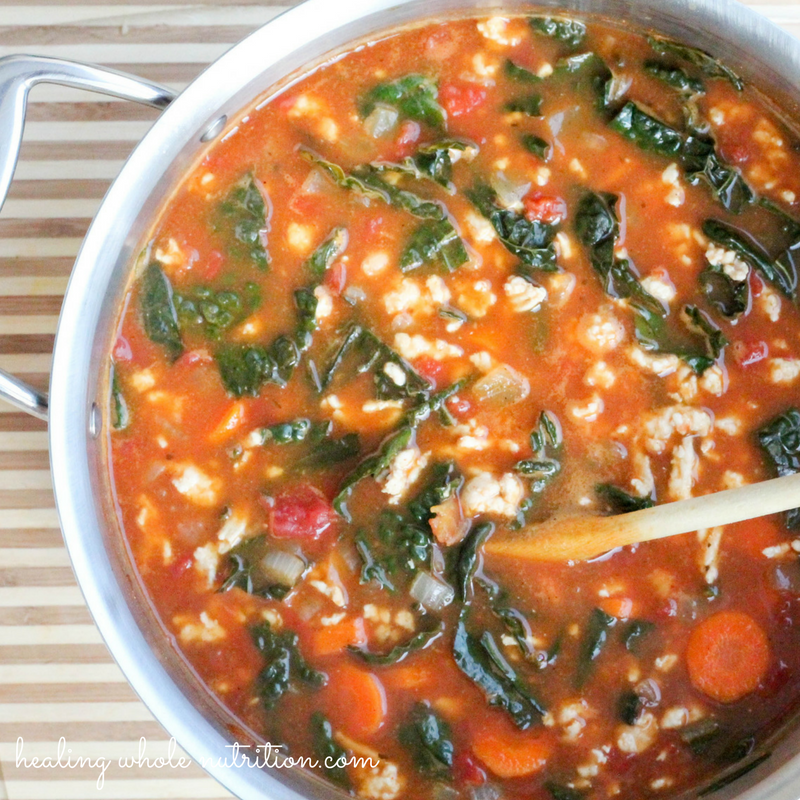 It's also easyyy. The only prep you have to do is slice carrots, dice an onion and de-stem your kale. I love a recipe where I don't need to dice a ton of veggies. I hope you guys enjoy this healthy, cozy soup as much as we do!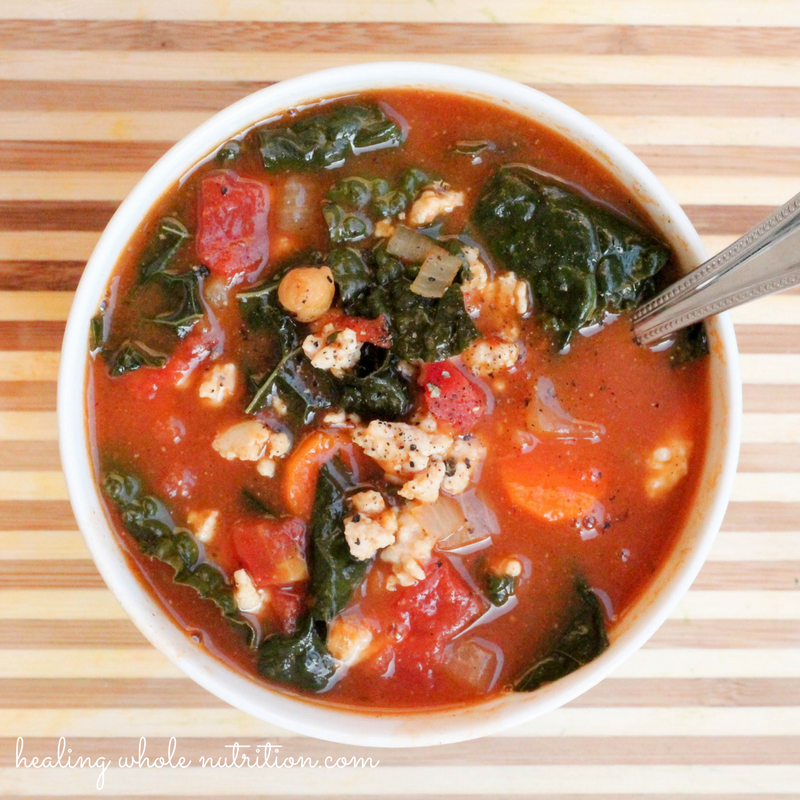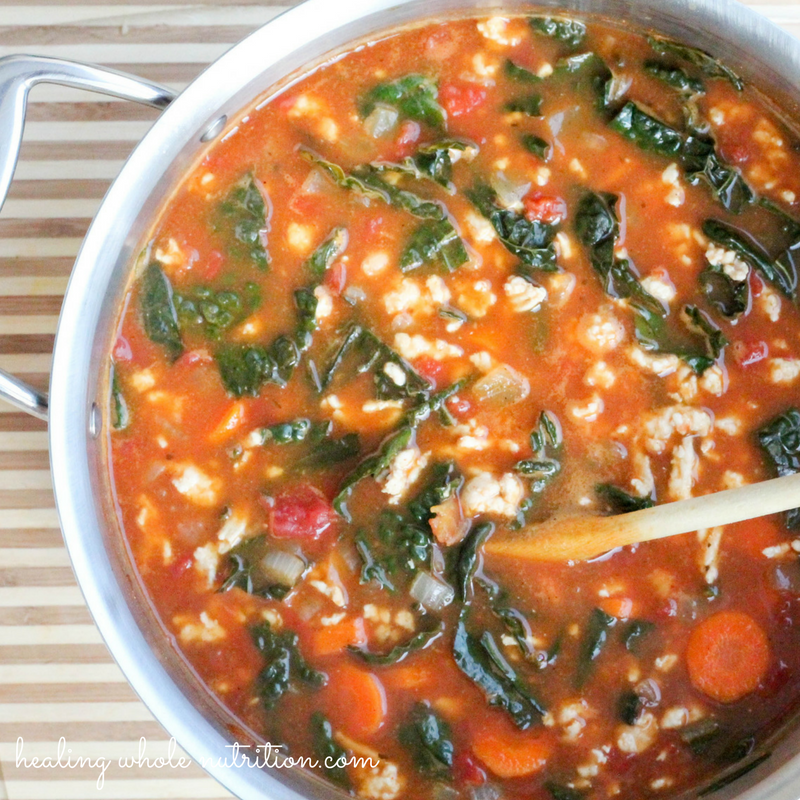 Kale Turkey Soup
2017-11-12 13:43:59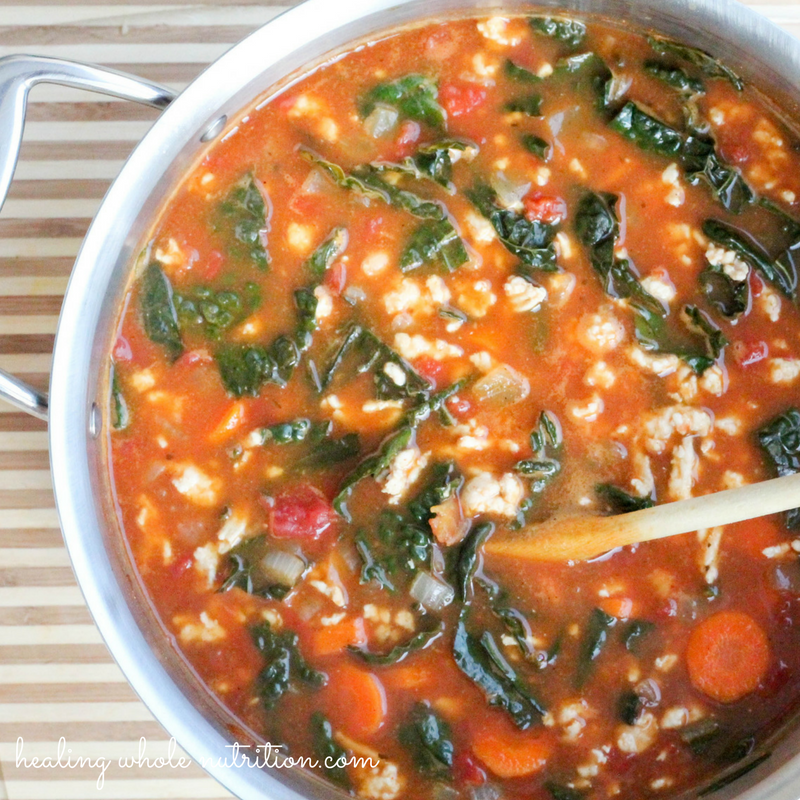 Ingredients
1 lb ground turkey
1-2 tbsp grassfed butter
2 bunches lacinto (aka dino) kale - stems removed and chopped
1 large onion - diced
4 carrots - peeled and sliced
5 cloves garlic - minced
2, 32oz boxes low sodium vegetable broth or chicken broth
32 oz can crushed tomatoes (I love Muir Glen brand)
14 oz can chickpeas - drained and rinsed
2 tsp salt
1/4 tsp black pepper
1/4 tsp ground cinnamon
1 Tbsp ground cumin
1 Tbsp chili powder
1 tsp paprika
2 bay leaves
Instructions
Chop kale, carrots and onions and set aside
Preheat a large soup pot on medium heat
Add a little of the butter and allow to melt
Add the ground turkey, 1 tsp salt and 1/8 tsp pepper and cook through (until no longer pink)
Remove the cooked turkey and set aside in a separate bowl
Add a little more butter to the pot and allow to melt
Add the carrot and onion and 1 tsp salt and 1/8 tsp black pepper - stir and let cook for about 5 minutes
Add the garlic and the spices (if the carrot and onion start to stick to the pan, add a bit of your broth) and cook for another 2-3 minutes
Add the tomatoes, broth, chickpeas, chopped kale and cooked turkey and stir to combine once the kale has started to wilt
Add the 2 bay leaves and let simmer for about 20 minutes so the flavors can meld
Check to make sure the broth has enough salt - I find that adding a little extra makes a big difference
Enjoy!
healing whole nutrition http://www.healingwholenutrition.com/