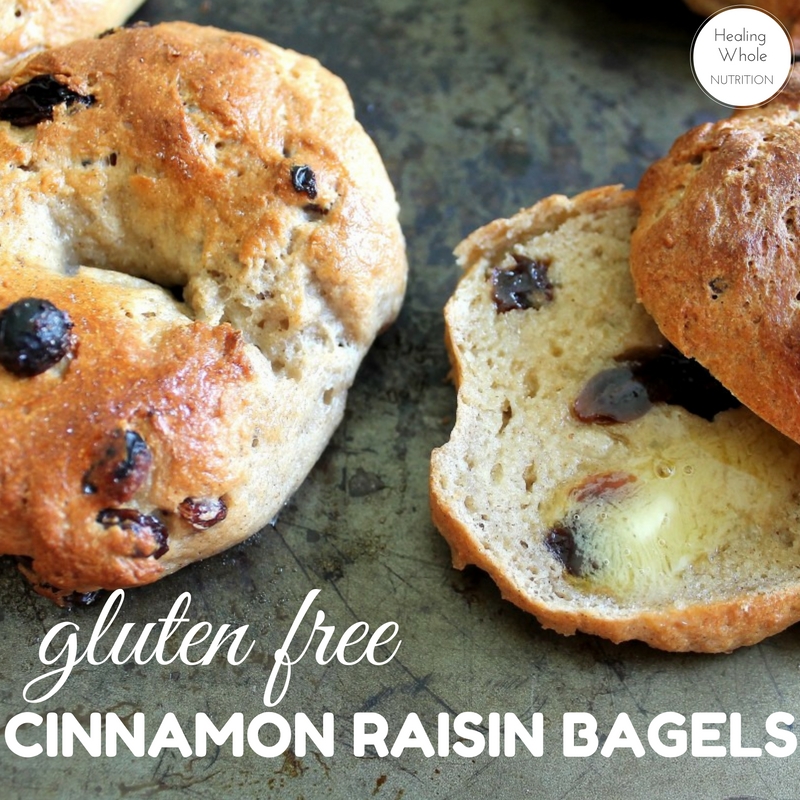 Who would have thought bagels are somewhat easy to make? Not me, not ever, but I decided to go for it after my mom visited a couple of weeks ago and we bought a loaf of gluten free cinnamon raisin bread. Each morning while she was here, we would both toast our bread, butter it, and eat it with a fried egg. It was soo good, so I decided I would try out a homemade version. I have always been obsessed with cinnamon bread and ate it all the time when I was growing up. Pepperidge Farm cinnamon bread, anyone?! Nothing beats the smell of cinnamon bread in the toaster.
But anyways, these bagels. They're easy, but they take some time and have multiple steps. This makes them perfect for a weekend brunch or breakfast sandwich when you actually have some time. I chose to use a bag of Bob's Red Mill Gluten Free Flour as my base and it worked like a gem. You pretty much follow the instructions on the back of the bag, but there are additional add-ins that I explain in the recipe below.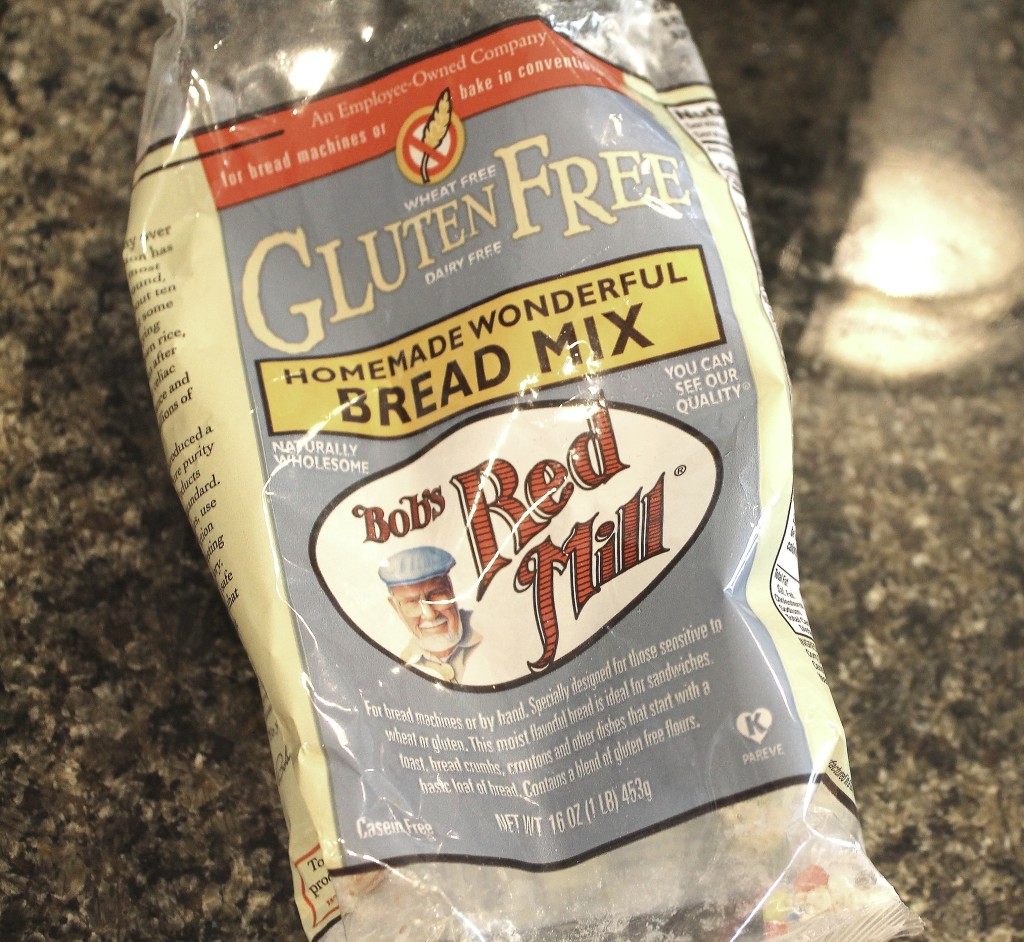 Here are the raw bagels after I formed them. The dough is super sticky and makes it hard to form a nice round bagel, but they still taste good! After you form the bagels, you let them rise for 1 hour. Then, time to boil them. The 30 second boil is what gives the bagels their signature "chew".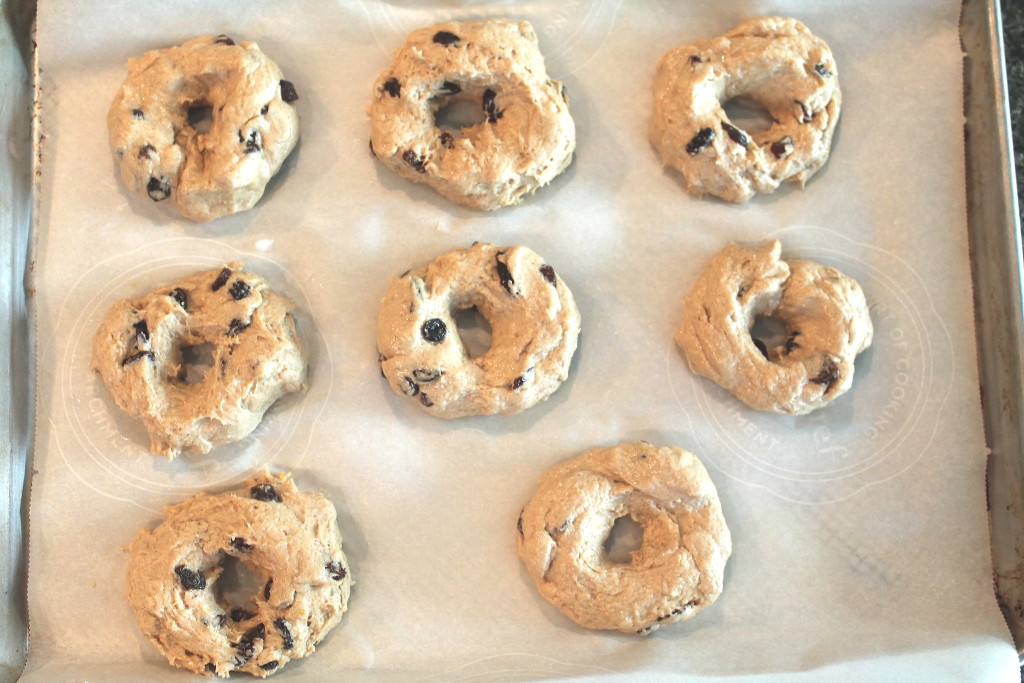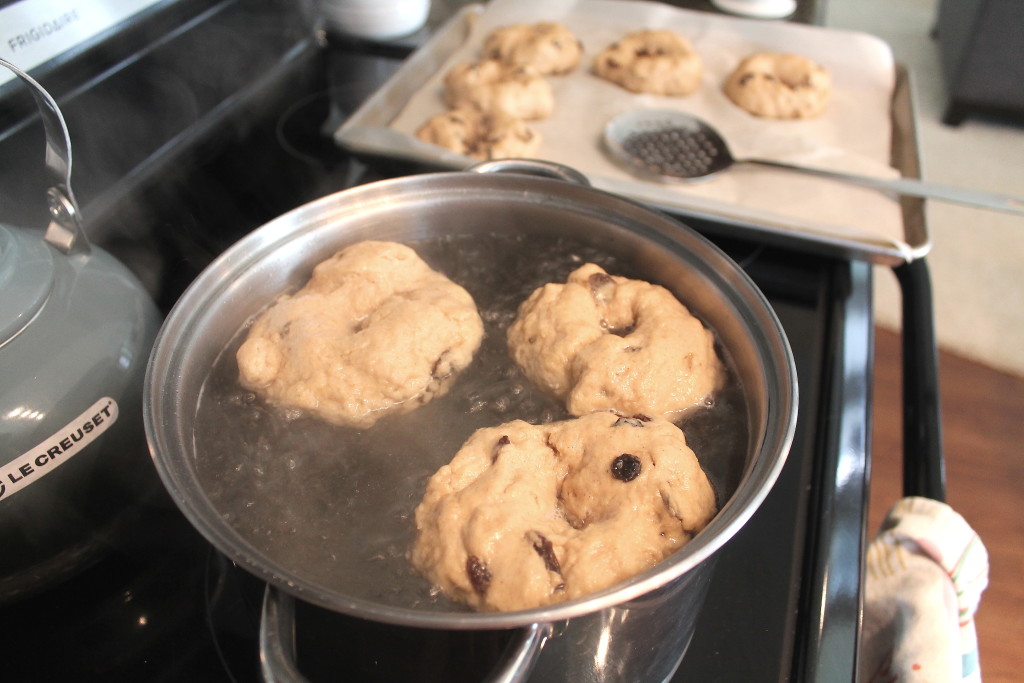 After they are done boiling, brush with egg-white to help them get golden brown in the oven, then bake for 25 minutes. Your house will smell amazinggg! I ate mine with a lot of butter, but peanut butter or almond butter would be delicious. Or, try the fried egg thing. You will love it. One complaint people sometimes have about gluten free baked goods is their texture. They can always tell that the food has been de-glutened and just doesn't taste like the real deal. These don't have that problem at alll and they taste just like real bread. Bob's Red Mill is the best and does such a good job with their flour blends! Enjoy this fun, homemade treat!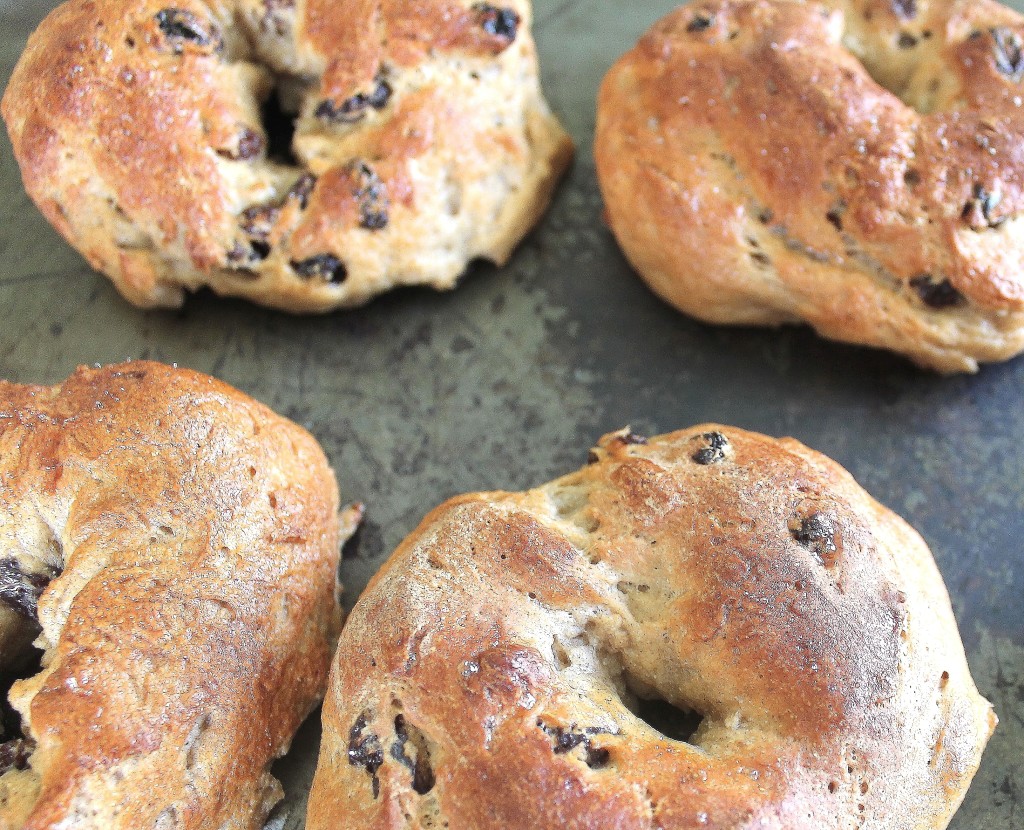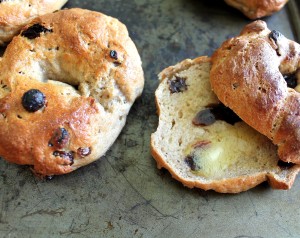 Gluten Free Cinnamon Raisin Bagels
2015-08-25 12:07:53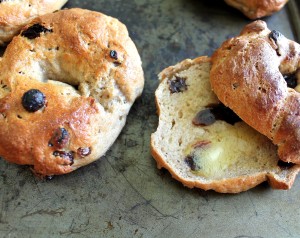 Warm, chewy, gluten free cinnamon raisin bagels
Ingredients
1 bag Bob's Red Mill Gluten Free Wonderful Bread Mix (pictured above)
1 egg
1/4 c melted butter
1 2/3 c warm coconut milk to combine with the yeast packet that is included in the bread flour bag
1 tbsp + 1 tsp coconut sugar
2 tsp ground cinnamon
1 tsp vanilla extract
1 c raisins
1 tbsp coconut oil - for your hands when forming the bagels
1 egg white - for brushing on top of the bagels before baking
Instructions
Combine the yeast packet in a small bowl with the warm milk and set aside for 5 minutes
Pour the bread flour into the bowl of a large stand mixer
Add the milk and yeast, egg, butter, cinnamon, sugar and vanilla to the mixer bowl and mix with the whisk attachment for 3 minutes, scraping down the sides of the bowl when needed
Add the raisins and fold them into the dough by hand
Line a cookie sheet with parchment
For the next step, make sure your hands are coated with coconut oil when forming the bagels
Using a 1/2 cup measuring cup as a scoop, create a ball with your hands then poke your thumb through the middle to create a bagel shape
Place the bagels onto your parchment and let them rise for 1 hour
After they are done rising, preheat your oven to 400 degrees
While your oven preheats, bring a large pot of water to a boil and line another cookie sheet with parchment for your boiled bagels to go onto
Using a large slotted spoon, place 3 or 4 bagels at a time into your pot and let boil for 30 seconds and then place onto your new cookie sheet
Once this is repeated for all of your bagels, brush some egg white onto the top of the bagels so that they get nice and golden brown
Place your bagels into the oven and bake for 25 minutes
Enjoy right out of the oven (the best!) or toast them once they've cooled
Store in a baggie or air tight container
healing whole nutrition http://www.healingwholenutrition.com/