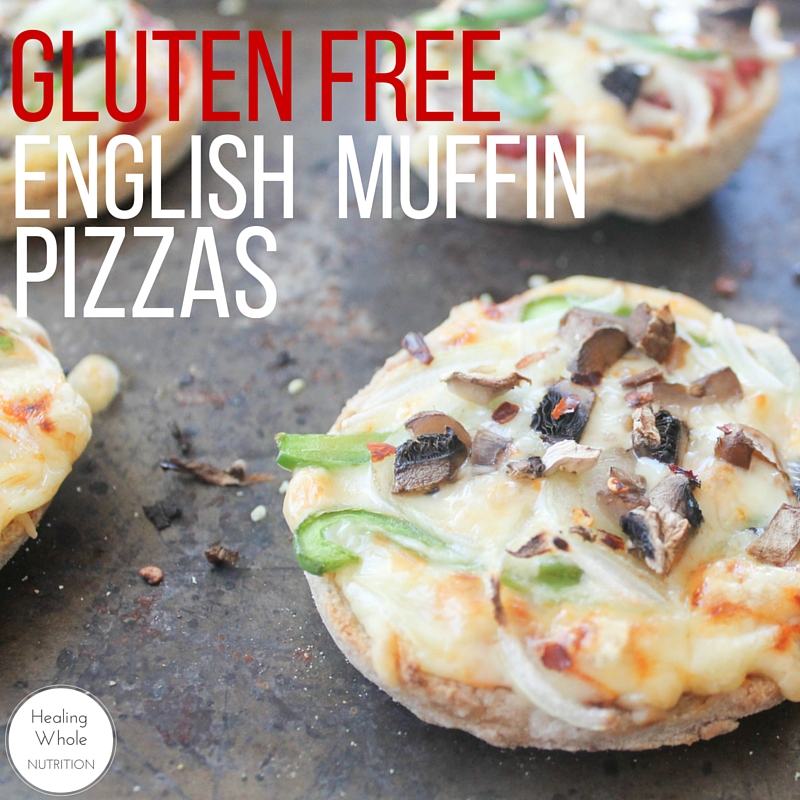 You guys. I love pizza. Really, really love it. It's my favorite food aside from Graeter's Ice Cream, and I really think I could eat it every day. But alas, I'm a nutritionist, I know better, and I would be unrecognizable and very unhealthy if I gave into my every want. I also understand and believe in balance, so pizza still has its lovely place in my life. These mini pizzas are EASY, gluten free, and amazing. The English Muffins I used are my new favorite Gluten Free product because they taste just like the real thing, even with the nooks and crannies everyone expects from an English Muff. They're also a lot easier than making GF pizza dough like I normally do. They're a must try.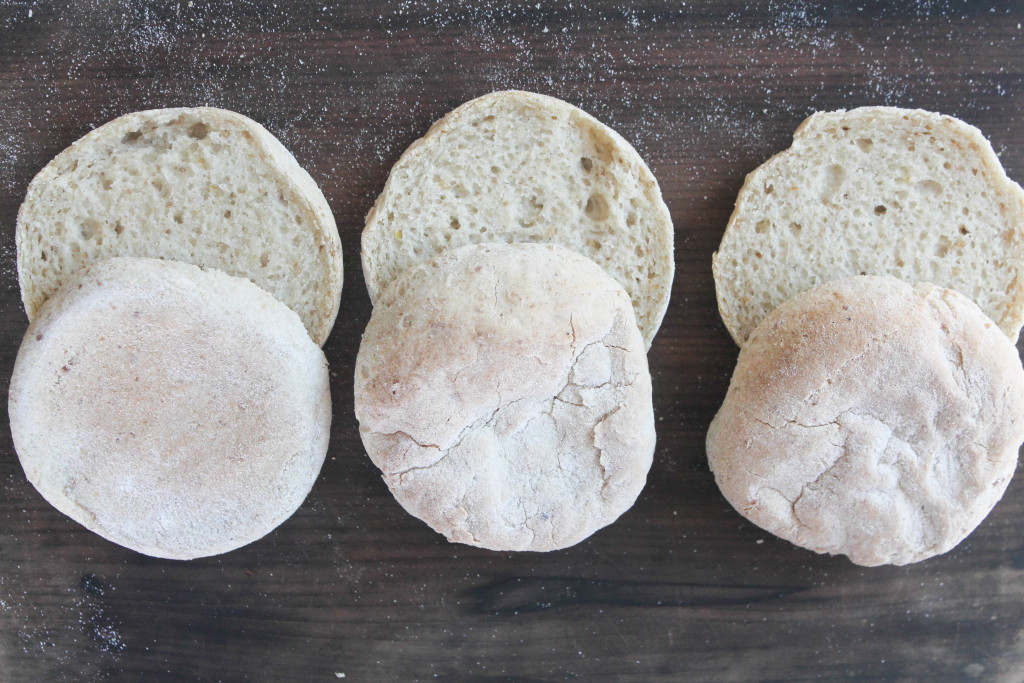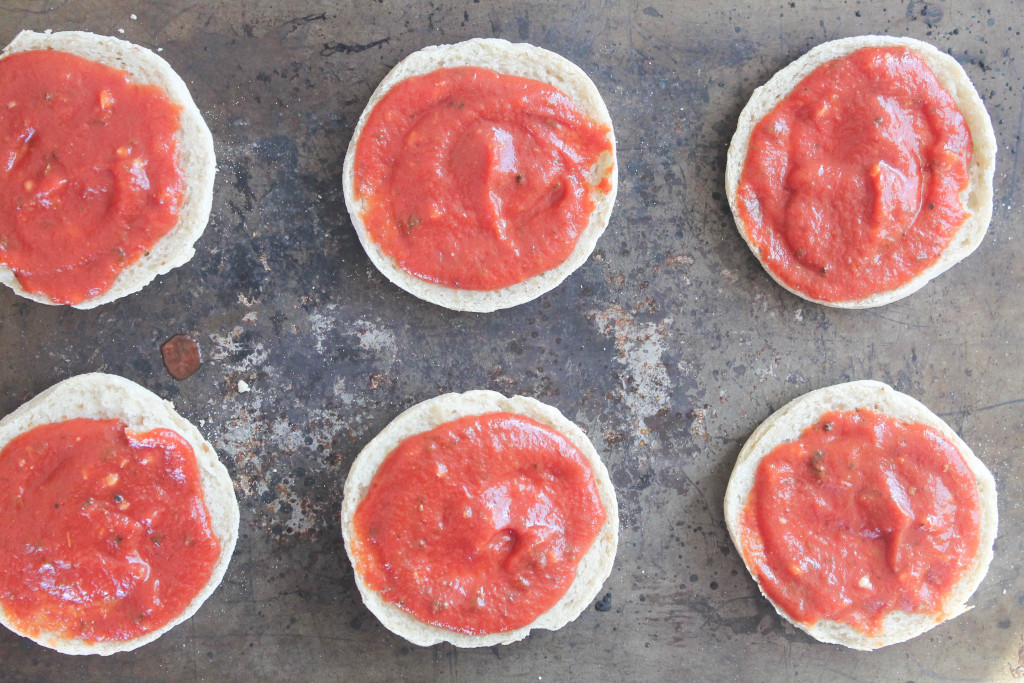 Since I didn't make my own dough, I figured I would at least make my own pizza sauce. I used a can of plain tomato sauce, added garlic, oregano, basil and olive oil and called it done. The flavor was spot on, and it took me all of 3 minutes to make.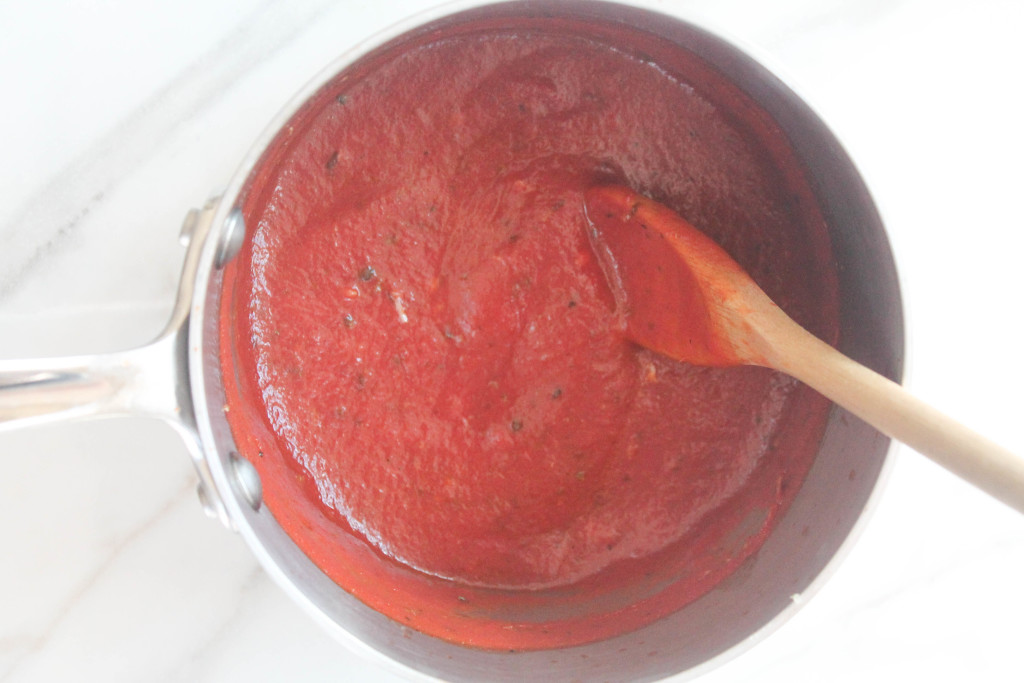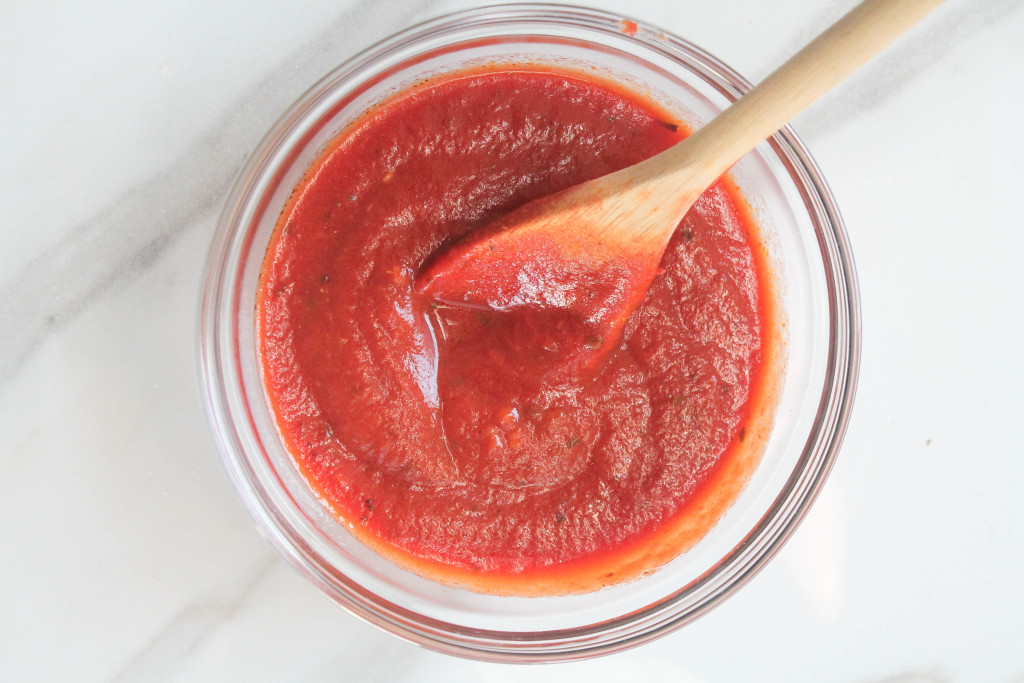 Then I added my toppings. These English Muffins are a product of my childhood, and I felt nostalgic layering the ingredients. My mom and dad loved having pizza night at our house and I remember feeling like a cool adult when all the kiddos would get to make their own.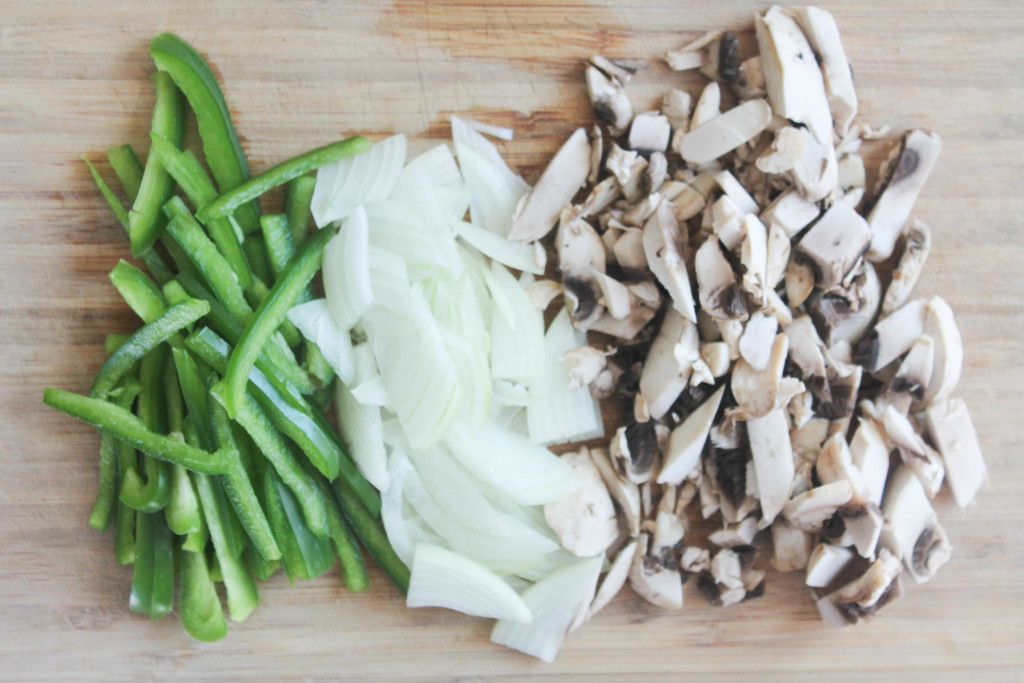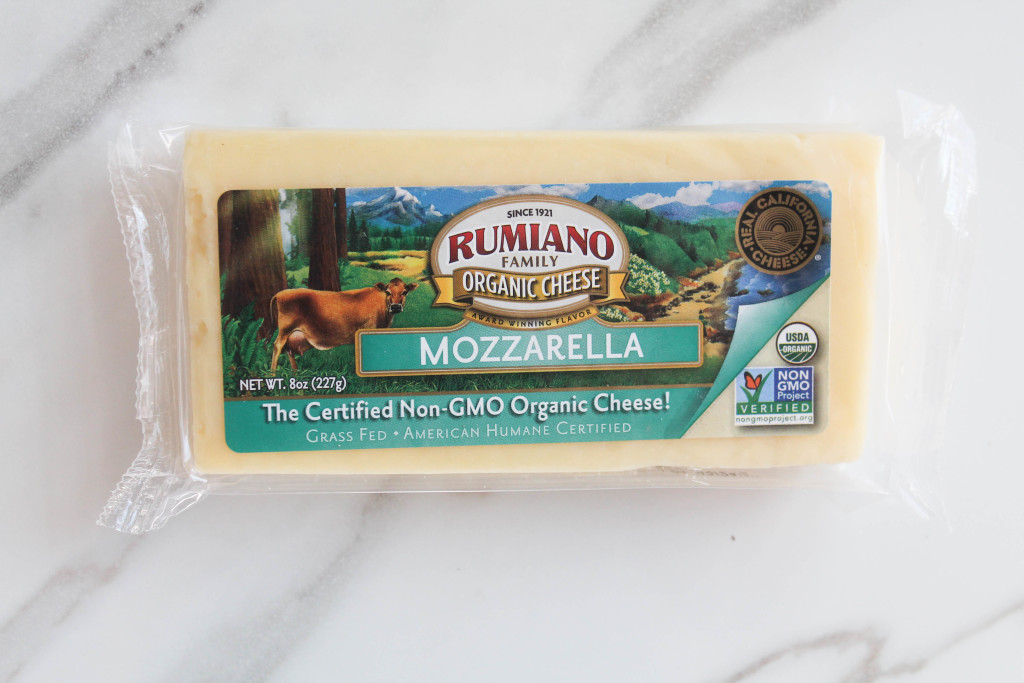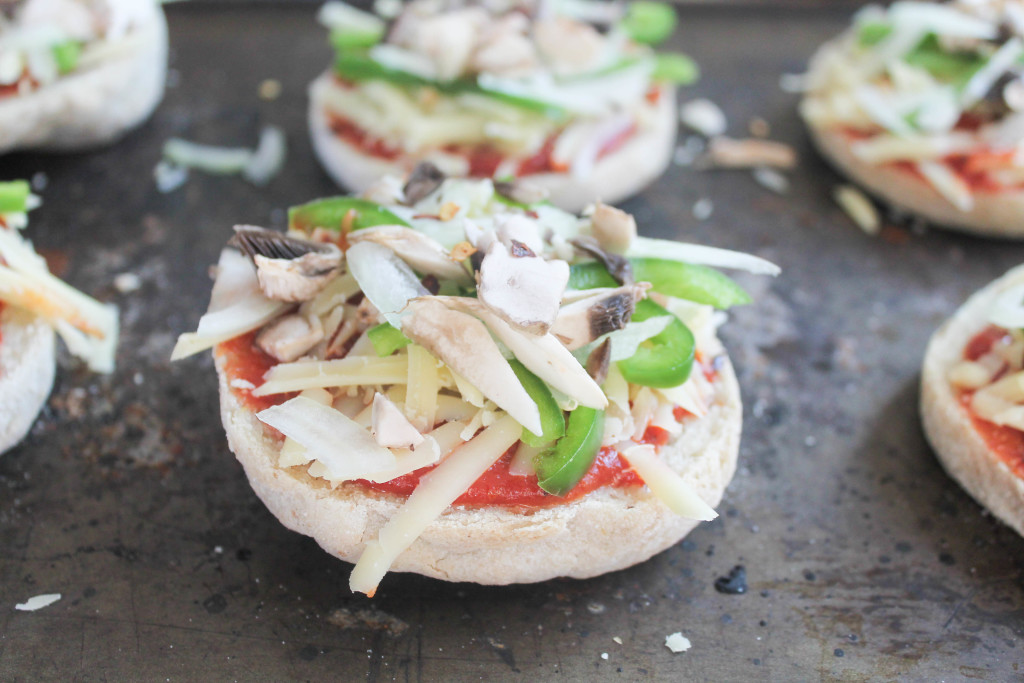 After you're done creating your pizza, pop them in the oven and wait patiently.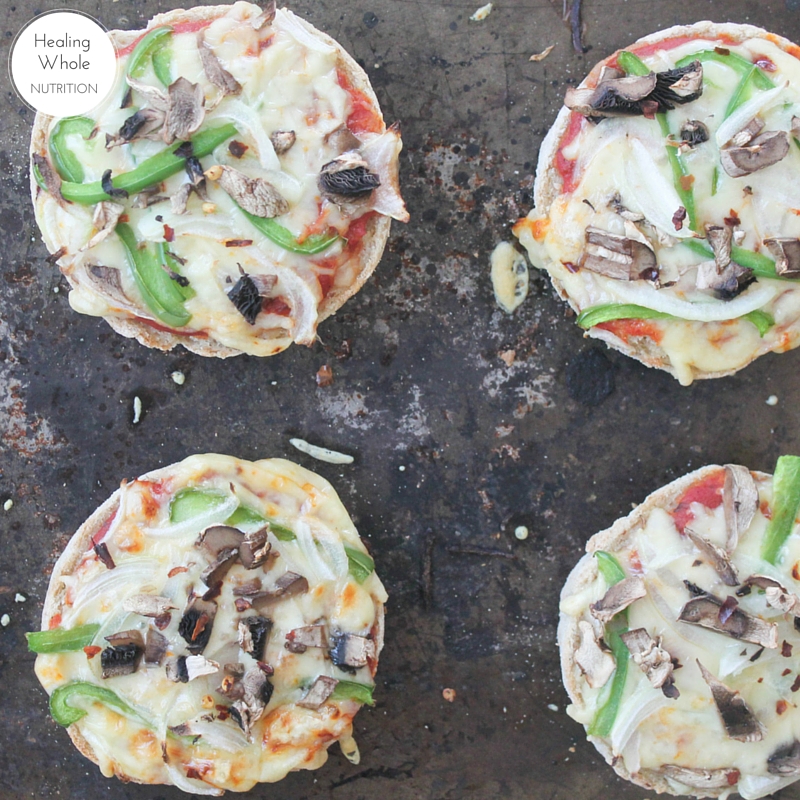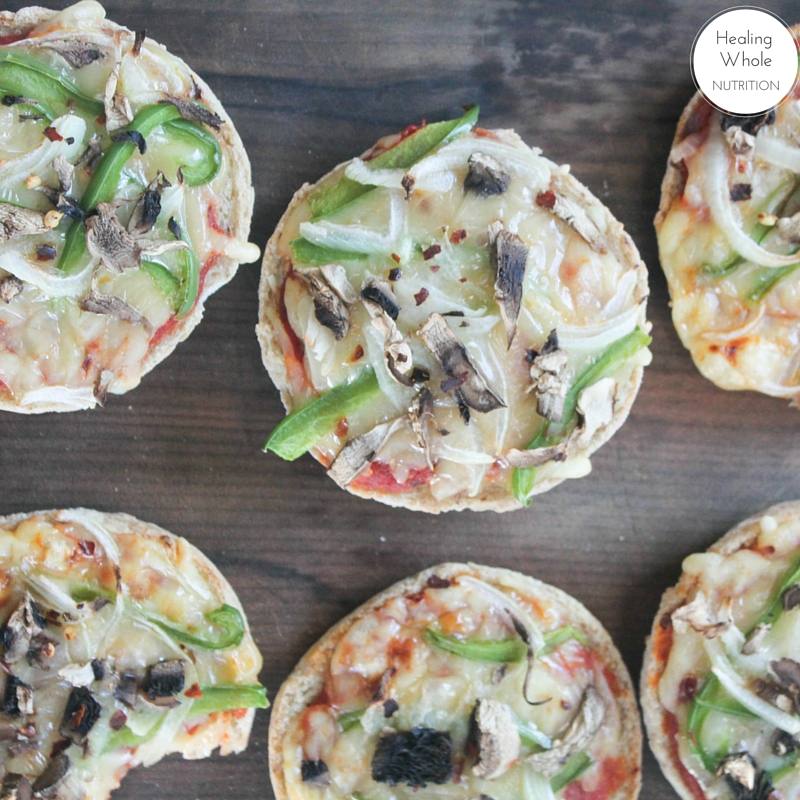 Making English Muffin pizzas is definitely one of my favorite childhood memories, and your kiddos will love it. They're also perfect for adults, and Mitch and I are thinking they're definitely happening for Valentine's Day this year. Nothing like celebrating love and pizza. Enjoy!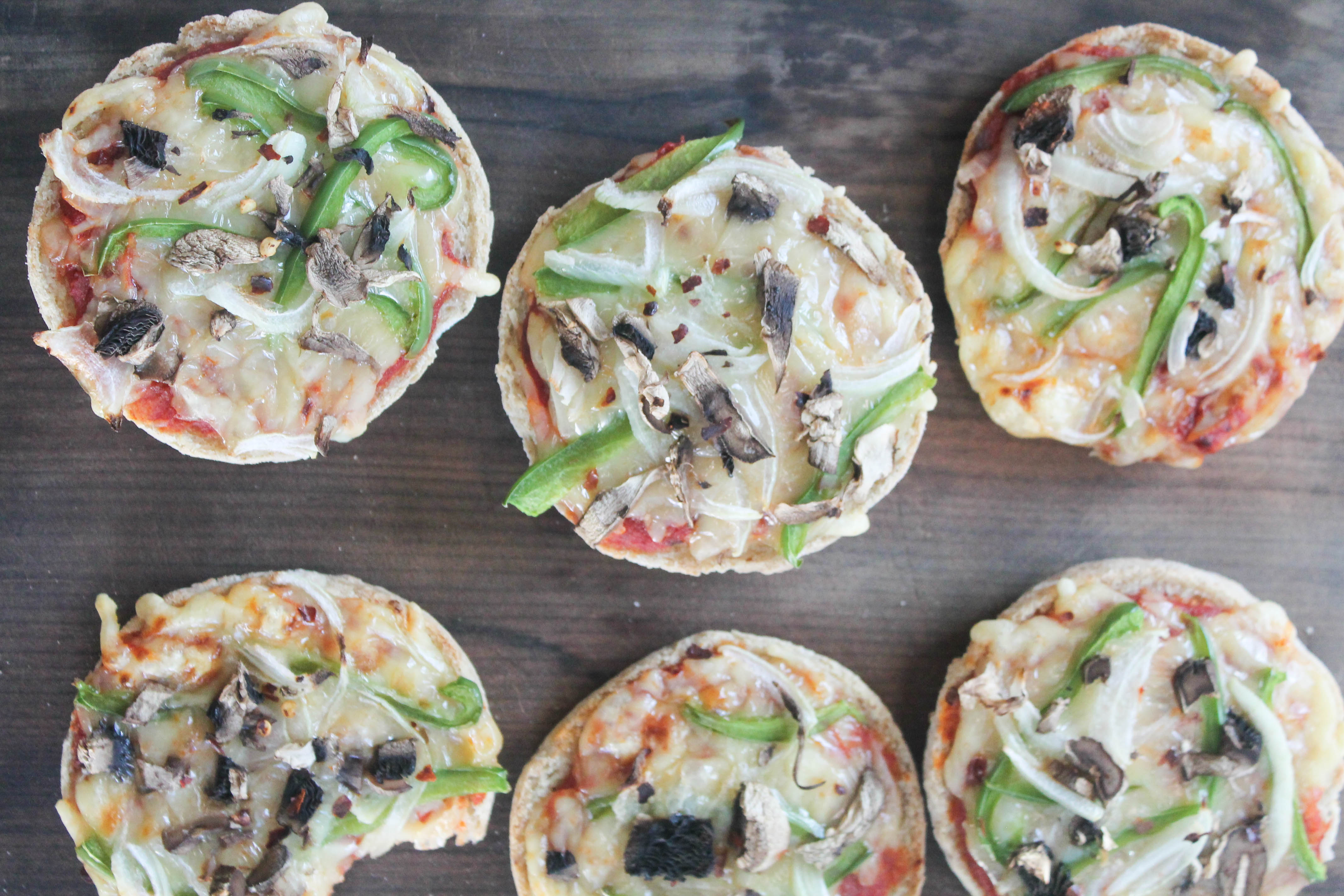 GF English Muffin Pizzas (& Homemade Pizza Sauce)
2016-01-20 07:06:14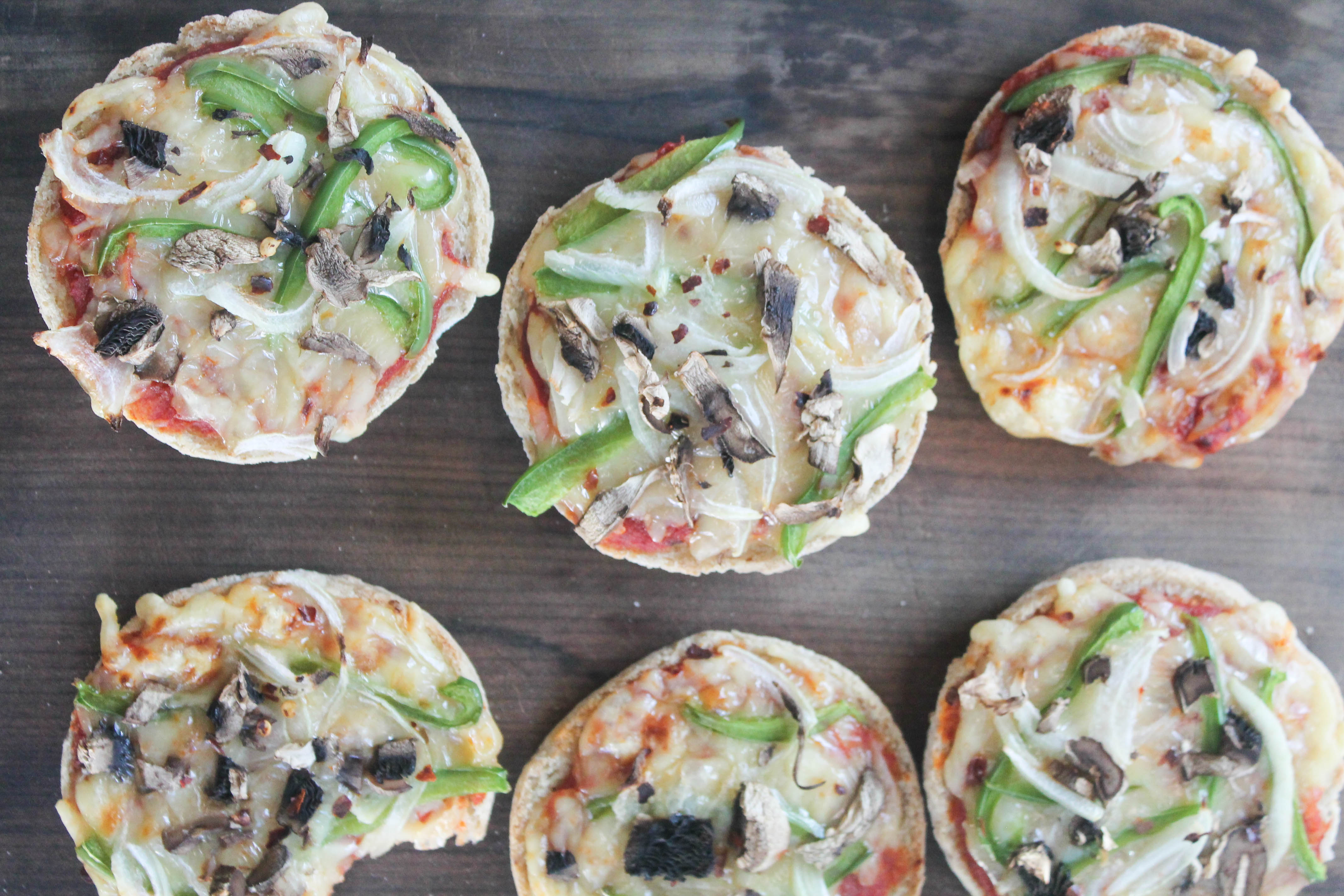 Serves 2
The perfect mini-sized pizza made with my favorite gluten free English muffins. These are SO much easier (and more fun) than making your own gluten free dough!
Ingredients
1 package of 6 GF English Muffins - I love New Grains brand and they can be ordered online
1/2 yellow onion - very thinly sliced
1/2 bell pepper - very thinly sliced
1/2 cup button mushrooms - chopped small
1 cup grass-fed mozzarella cheese - grated
1 cup pizza sauce
Homemade Pizza Sauce
1, 14oz can organic tomato sauce
3 cloves garlic - minced
1 1/2 tsp dried oregano
1 tsp dried basil
1/2 tsp salt
2 tbsp cold-pressed olive oil
1/8 tsp red pepper flakes
Instructions
Preheat oven to 350 F.
Prepare all toppings for pizza and set aside, including sauce if you are making it
To Make the Sauce
Combine all ingredients in a small sauce pan and bring to a simmer, stirring occasionally, then remove from heat and it's ready to use - it will keep for up to a week in the refrigerator in a tightly sealed glass jar or container
Split the English Muffins in half and place on a baking sheet
Add the sauce, top with cheese, onion, peppers and mushrooms and sprinkle with red pepper flake (optional)
Bake in the oven for 20 minutes, or until slightly golden brown and cheese is melty
Enjoy!
healing whole nutrition http://www.healingwholenutrition.com/