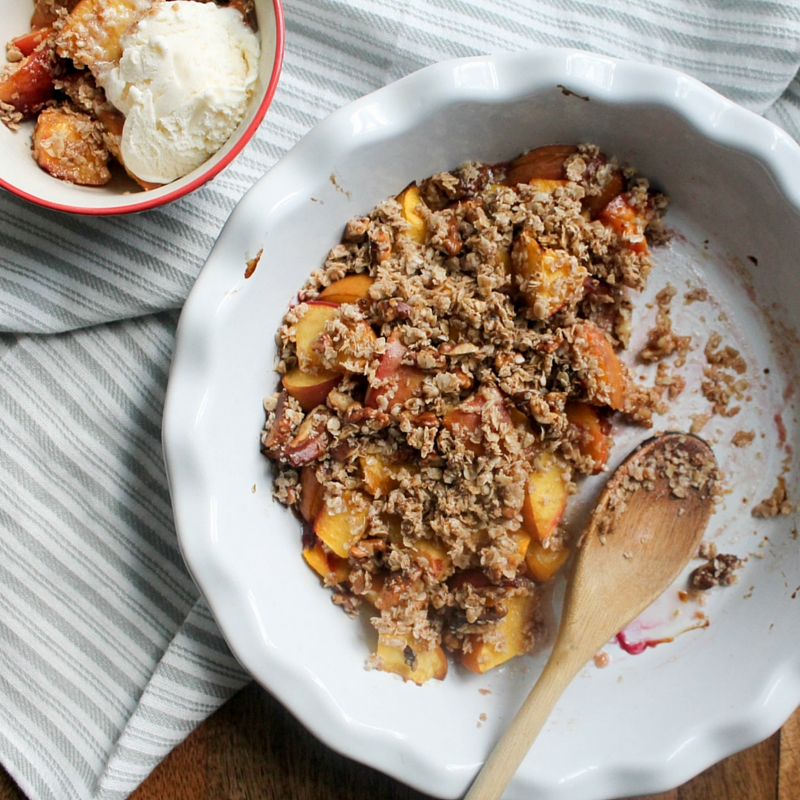 If you've been reading my pregnancy updates, you're probably pretty aware of my peach addiction lately. I just can't get enough, so it's no surprise that I needed peach crisp a couple of weeks ago. I didn't want to bother with a recipe, so I pretty much made this up on the fly and it turned out so well I made it again for the blog. It requires fresh peaches (or frozen), gluten free oats, walnuts, coconut oil, coconut sugar and cinnamon, and that's it. It's SO easy! Just melt the coconut oil, add the rest of the crumble ingredients, stir and cover your peaches and bake.
It's crazy to me how many fruit crisp recipes require so much more sugar than just the tsp required here. Fruit is sweet on its own, and this recipe is plenty sweet, trust me! You can also use whatever fruit you have on hand, making it really versatile.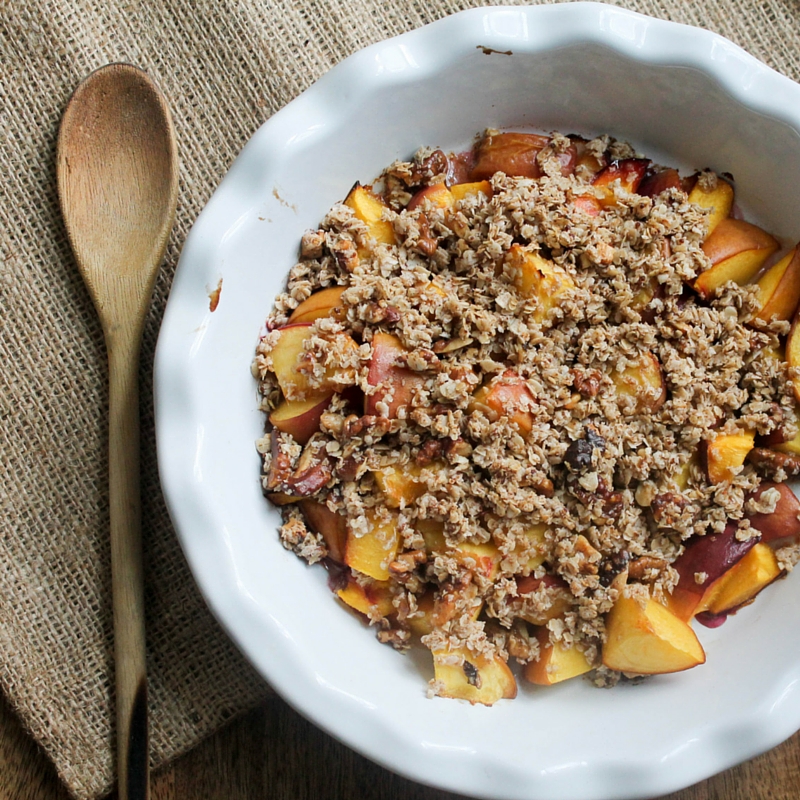 In 30 minutes you have a hot out of the oven crisp perfect for just you, but tasty enough to serve to guests at a dinner party. I've eaten it with plain greek yogurt, but it's obviously so good with vanilla bean ice cream – whatever you're in the mood for:) Enjoy!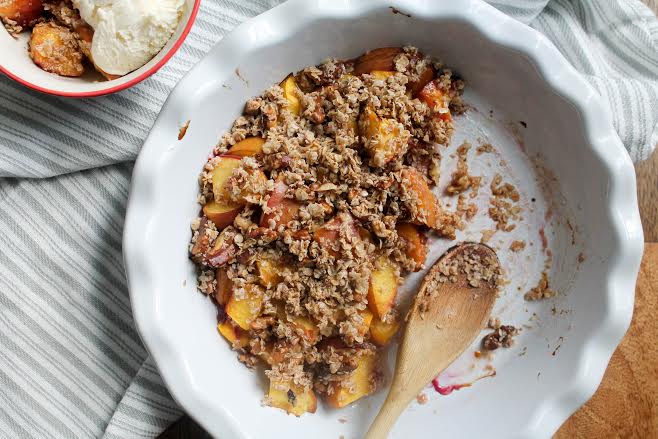 Easy Paleo Peach Crisp
2016-06-30 15:48:22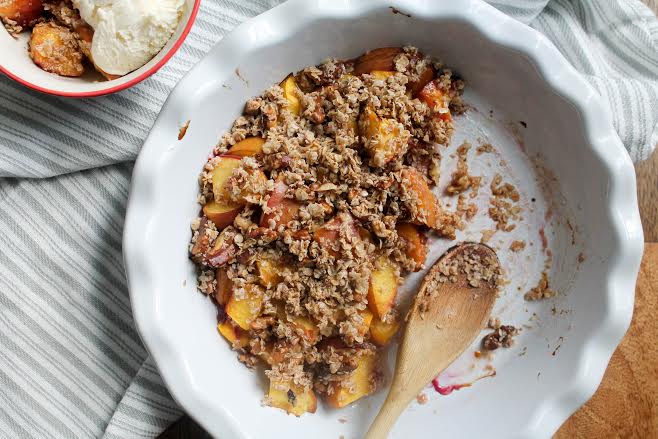 Serves 4
A simple peach crisp made with just 1 tsp of coconut sugar, and ready in 30 minutes!
Ingredients
4 fresh peaches - roughly chopped or sliced into wedges
2 tbsp coconut oil - melted
1/2 cup gluten free oats
1/4 cup walnuts
1 tsp coconut sugar
1/2 tsp cinnamon
1/8 tsp salt
Instructions
Preheat oven to 350 F.
Add the chopped peaches to a pie dish
Melt the coconut oil in a microwave safe bowl, then add the remaining ingredients and stir to combine
Add the crumble topping evenly to the top of the peaches
Bake for 25 minutes, or until peaches and topping are bubbly and fragrant
Serve with ice cream of choice!
Notes
Use any fruit you have on hand!
healing whole nutrition http://www.healingwholenutrition.com/